We are all in this together. Europe has become the epicentre of the COVID-19 pandemic and we now find ourselves in various kinds of difficult situations that we would not have imagined possible only a few weeks ago. This emergency calls on every individual to do his/her part to help families, friends, colleagues, neighbours, and communities to get through these complicated times.
Local and regional politicians are today on the frontline to fight a virus that knows no borders. It is difficult, dramatic and seems impossible, but our communities are reacting well in a united way so we will be able to win. Some mayors have launched projects of solidarity to help their elderly citizens get their groceries. Others are communicating directly with the population via social media to keep everyone informed and reassured. On the other hand, some are nevertheless struggling to understand what they can do.
So why not help each other by sharing ideas?
The PES Group calls on local or regional politicians to share their experiences, ideas and solidarity projects on how to deal with this pandemic via this link.
Here are the stories of Europe's progressive local and regional leaders:
Concha Andreu, President of La Rioja, Spain, PES Group member
How are you dealing with the COVID-19 pandemic?  
In La Rioja (Spain), companies from several sectors and 3D print creators have come together to create the protection and hygiene material that our health professionals need. Moreover, over 30 companies have donated material they had in stock so that La Rioja's health service (Servicio Riojano de Salud) can use it. In the municipality of Arnedo, over 15 companies of the shoe-making industry have produced over 1,600 reusable waterproof coats and 550 cotton ones – cotton being one of the materials that we most urgently needed this week.
After carrying out tests and reviewing the first deliveries, the production will increase to 5,000 coats per day, which will cover the health service's demand for the next few weeks. The municipality of Ezcaray is also producing 1,600 aprons for health professionals.
On top of the coats, we have created prototypes for hats, shoe covers, boot swabs and caps that will be directly produced in La Rioja to be able to be self-sufficient. Our accredited labs are also testing mask prototypes.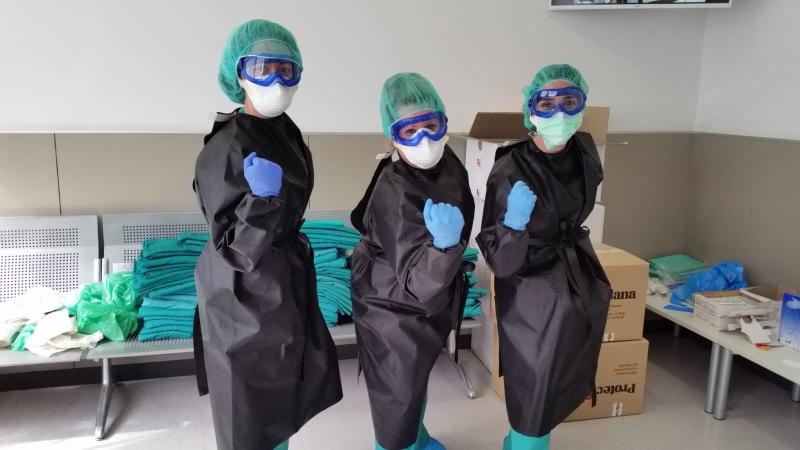 Companies of the chemical sector have also produced over 1,300 litres of alcoholic hydrogel which hospitals and other health centres need. This hydrogel has already been delivered and distributed, and we have the material to produce more, whenever it is needed.
There has also been a citizens' initiative to design and create individual protection kits for health professionals through 3D printing. So far, they have managed to print over 3,000 visors and protection masks. This group, coordinated by the University of La Rioja, started with 15 people and has now 340 members. 280 of the 300 printers that are presently being used are privately owned, which goes to show the levels of personal involvements in this situation. Businesses and education centres have also joined the initiative. In fact, several companies from La Rioja have donated money or the material that was needed for the printings. Several education centres are also using their 3D printers to produce protection equipment.
The donations of existing material have also been crucial. In the last week, the government of La Rioja has received donations of safety material (masks, gloves, coats, shoe covers, hats, aprons, etc.) from more than 30 regional businesses. All of the donations will be distributed to the hospitals, health centres and elderly homes of the region.
What is your message for the European Union right now?
We all have something to bring to the table and we can all work together to stop the virus' transmission. It is up to us to help with something as simple (and yet complex) as staying home. By taking care of ourselves, we are taking care of others.
All of this will pass and we will find that we are a renewed society that will face the future with unprecedented strength and courage. A society we can and will be more than proud of.
Follow Concha on Twitter: @ConchaAndreu.
*** Photo Credits to Gobierno de La Rioja and PSOE La Rioja
---
Miguel Carneiro, Mayor, Vila Boa do Bispo, Portugal
How are you dealing with the COVID-19 pandemic?  
Free Courier service for elderly, especially the isolated ones without family support.
Free medical advice for the population via medical volunteers.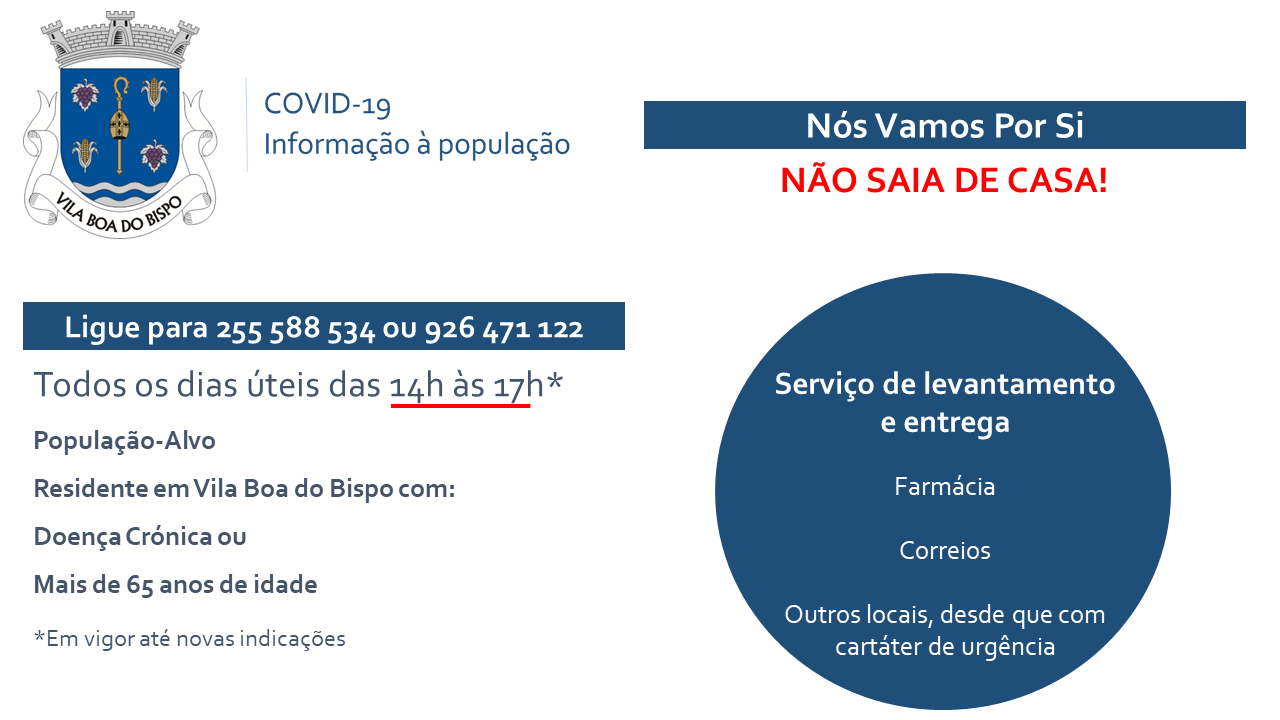 What is your message for the European Union right now?
Our common identity will stand tall and will have deeper roots after this public health war.
---
Loïg Chesnais-Girard, President of Brittany, France, and PES Group member
How are you dealing with the COVID-19 pandemic?  
Our Regional Government approved a series of measures to reduce the impact of the Covid-19 pandemic. The aim is to preserve as much as possible the economic and associative life of the region as well as the vocational training establishments and their beneficiaries. Some of the measures include:
Support to the associative, cultural, sports and tourims sectors 
In order to protect and maintain their activities, the Region has created an exceptional community life fund to support these structures. The Region also offers continued financial support to associations affected financially by the cancellations of events or projects and is extending agreements to finance actions that have been postponed due to the epidemic.
Support for business activities
The objective is to facilitate the access of companies to credit while preserving their cash flow. The Region supports SMEs, micro-enterprises, artisans and traders through the National Solidarity Fund set up by the government. It has also created a zero-rate "rebound loan" for SMEs that exist for over a year and that are facing economic difficulties. It has also mobilised the Regional Guarantee Fund to give a wider access to credit to companies in need of cash. The Region also provides advanced payments of reimbursable advances already agreed to beneficiaries, such as associations of the social and solidarity economy, higher education and research organizations and farmers. Additional support is also foreseen for the fishing sector.
A continued financing of training organizations is planned as well as an uninterrupted financial assistance to trainees to continue their education, a financial coverage of their social security and the payment of the scholarships of the health and social services students.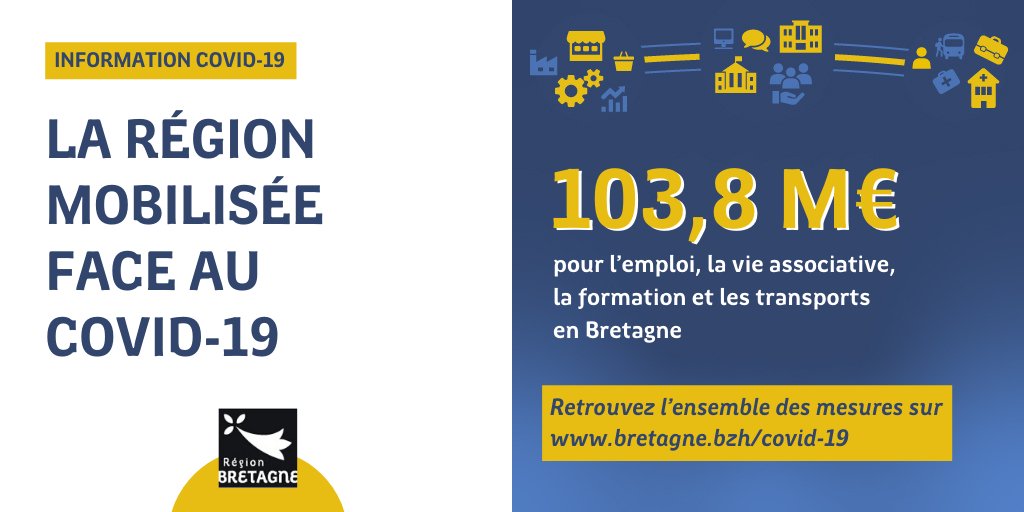 What is your message for the European Union right now?
First of all, I want to pay a tribute to the women and men who look after the sick and help our seniors, in the whole of Brittany. In this difficult period that we are going through, it is via a coordinated action with the State services in the regions, the Regional Health Agency and all citizens that we will decrease social difficulties and get out of this crisis. 
Follow Loïg on Twitter @LoigCG.
---
Arturo Collins Rivera, City councillor, Fuensalida, Spain
How are you dealing with the COVID-19 pandemic?  
In Fuensalida (my home city located in the northern industrial belt of Toledo in the south of Madrid), we have taken extensive measures to confront the global pandemic that is now affecting a great part of Spain.
Concerning prevention measures, we are first following the guidelines of the regional health authorities. We have advertised to an extensive extent precaution measures on social media and in local buildings.
Regarding contention measures, we put in place our Covid19 Protocol on the 12th of March, following an address by our regional president who created several measures to fight the Coronavirus (among which the closure of schools). The main measures were to cancel all activities taking place in municipal buildings, suspend all trips, and close down all sport events. We were also very clear on the importance of verifying information because there was an important surge of fake news going around in relation to the Coronavirus.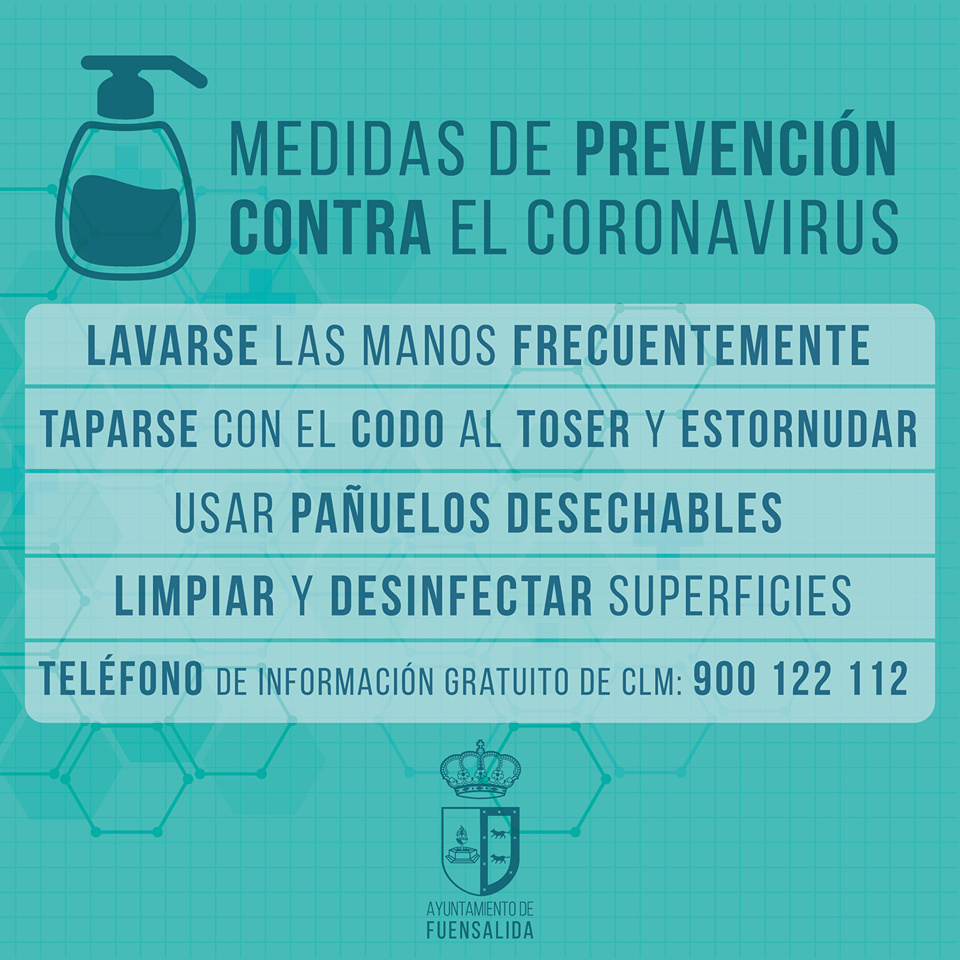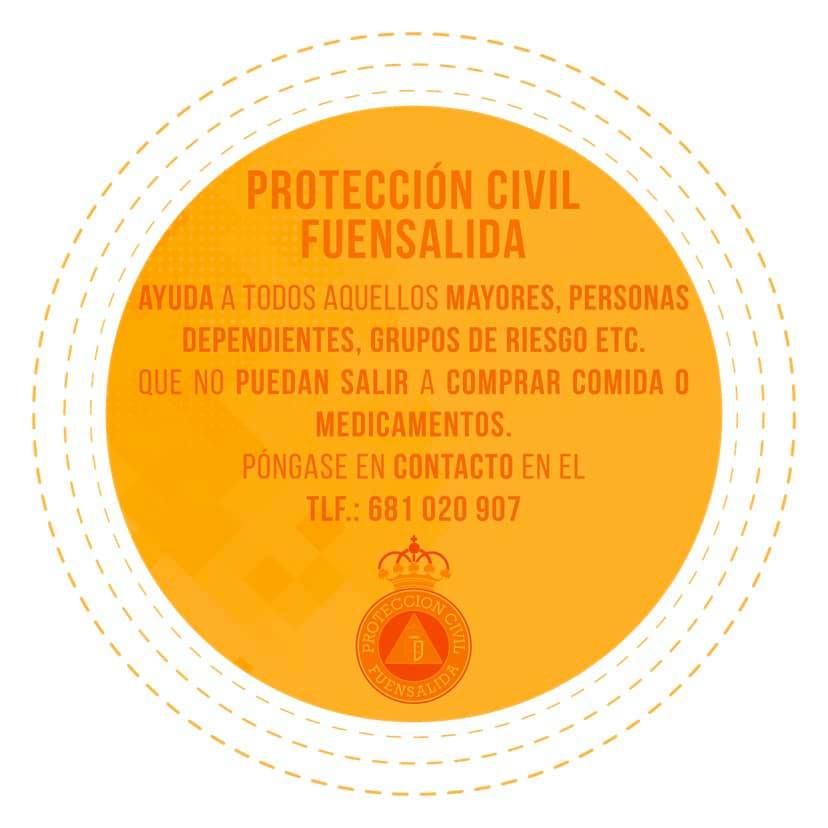 Another problem comes from the fact that the deemed "groups at risk" cannot leave home. Therefore, what happens if someone is ill, old and without a family, etc. and cannot go to the supermarket or to the pharmacy? For these matters, we created a system so that these people can call the civil protection to have their shopping done for them and delivered to their home. 

At the moment, we are maintaining a fluid communication flow with our citizens via social media and the radio, regularly informing them of the number of positive cases and of incidents the security forces are dealing with in relation to the state of emergency. Fighting this virus must be a joint effort, with our public services on the front line.
What is your message for the European Union right now?
We haven't yet faced a threat this big in our recent history. To face it, we must do it together, putting aside our differences. In the same spirit of peace, solidarity and collective strength in which the European Union was born in the aftermath of WW2, we must fight against the Coronavirus and leave no one behind. The most vulnerable in our society will suffer the consequences of the pandemic, and a social Europe must be there for them.
---
Elio Di Rupo, Minister-President of the Government of Wallonia, Belgium, PES Group member
How are you dealing with the COVID-19 pandemic?  
Here in Wallonia, in Belgium, we have taken a series of solidarity measures for our citizens. Measures for the economy, measures for hospitals, measures for rest homes, for the elderly. We have also made sure to invest in order to relieve as much as possible the victims of the Coronavirus.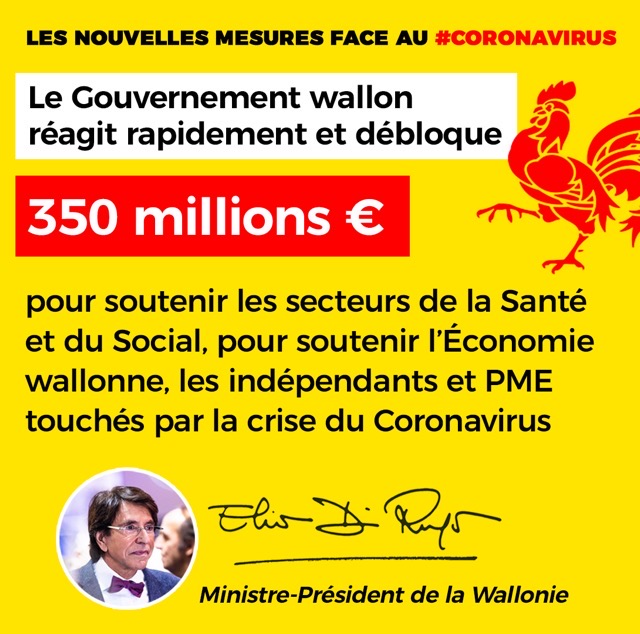 La crise du #Coronavirus touche l'ensemble des citoyens, dont notamment les personnes en situation d'urgence sociale. pic.twitter.com/XYAhmanDcq

— Elio Di Rupo (@eliodirupo) April 1, 2020
What is your message for the European Union right now?
I would like to tell you as well that, as a region, we must all show solidarity towards each other. All European regions must come together and help each other. And, after the crisis, we must reflect. We need strategic stocks and we also need to be able to anticipate the risk of a new pandemic. It is not normal that we are so destitute in a Europe as rich as it is today.
Follow Elio on Twitter: @ElioDiRupo. 
---
Peter Florianschütz, Member of Vienna City Council, Austria, PES Group member
How are you dealing with the COVID-19 pandemic?  
Our Mayor Dr. Michael Ludwig and the entire city government offer comprehensive information for all groups of the Viennese population. I am especially proud of the video that the City of Vienna made for children in which it explains the COVID-19 to them.
The SPÖ Town Hall Club made videos in German and in the languages of the biggest minority groups (Turkish, Bosnian/Croatian/Serbian) to explain the exceptional rules put in place for moving around in the city and to give out the most important telephone numbers.
The 24-hour hotline (0140004001) is only intended for high-risk groups. These include older people and persons already suffering from "previous" illnesses who need help with their shopping. The City also offers an up-to-date web page about the COVID-19.
We support Vienna's economy and its employees and provide additional hospital infrastructures. The City of Vienna is offering €2 Mio. to small businesses to help them with the transition to working from home. Vienna has set up "Messe Wien" in Leopoldstadt, a care facility for people with the Coronavirus. This facility is a "just in case facility" for people with mild symptoms who do not have anywhere to go. Also Vienna is offering financial help (€35 Mio.) to businesses and workers.
Many people in Vienna are doing great things. We are proud of them and of being in the most liveable city of the world!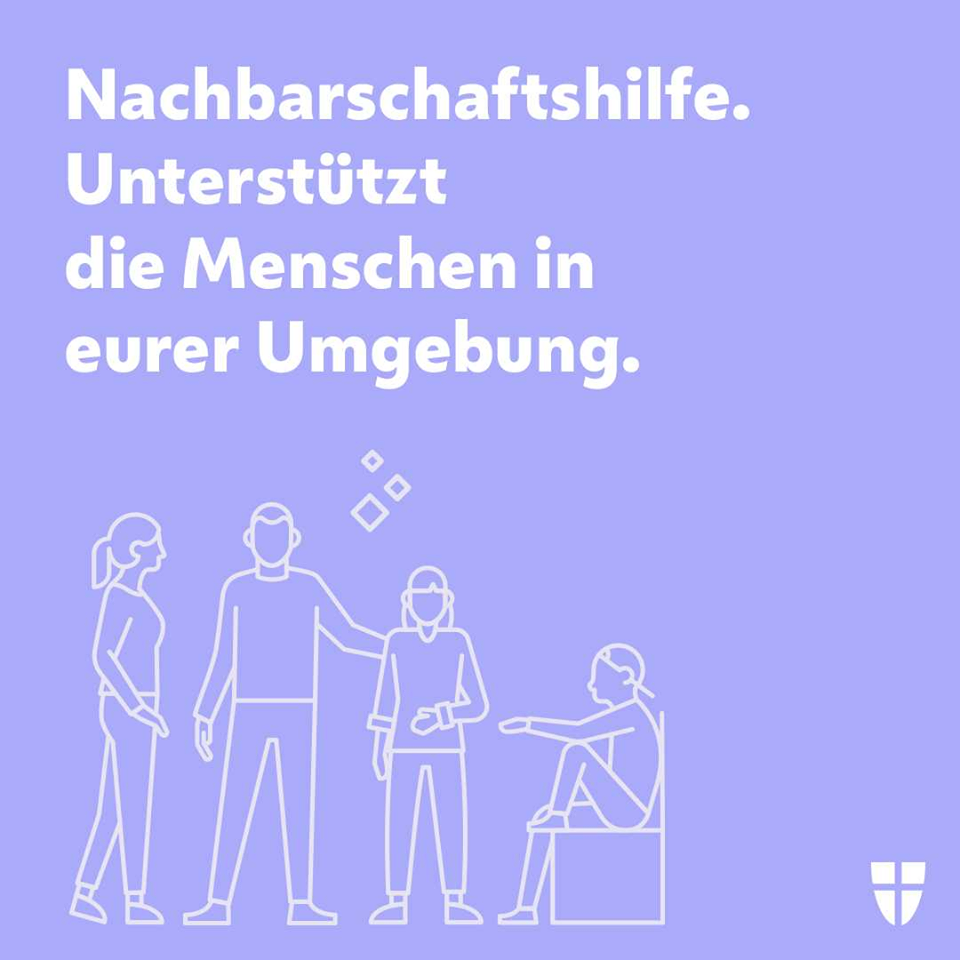 What is your message for the European Union right now?
This crisis brings out the best qualities in people. We stick together and work towards a good future. Now is the time for solidarity and a strong, united Europe.
---
Alison Gilliland, Member of Dublin City Council, Ireland, PES Group member
How are you dealing with the COVID-19 pandemic?  
Like lots of local areas we are dealing with Covid19 on a day to day basis. As prevention and crisis management measures are put in place we try to communicate them using contacts with local community and residents' groups. I use social media a lot - my Councillor FB in particular, to provide a reliable source of information particularly with regard to supports being providing both locally such as a seniors helpline or nationally such as applying online for unemployment support.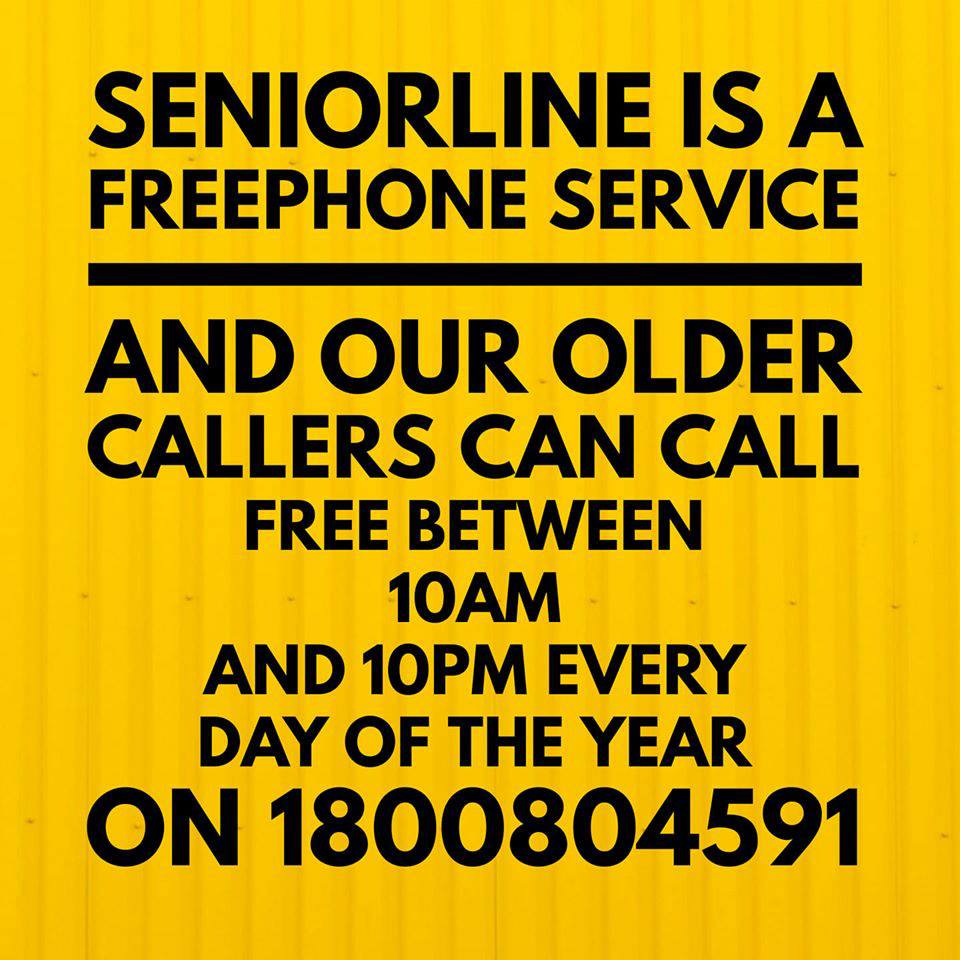 I pass on difficulties from local constituents that might be arising with support initiatives being provided. In particular I keep in contact with our Council homeless services, respond to local concerns and try and help with problem solving as issues arise. For example last week I was on radio asking AirB&B owners to contact our local council and work with them to provide tenancies for homeless families and individuals so they could get out of emergency accommodation or over crowded situations and better insulate themselves against the virus. People are afraid and concerned and it's my role to support them as much as I can.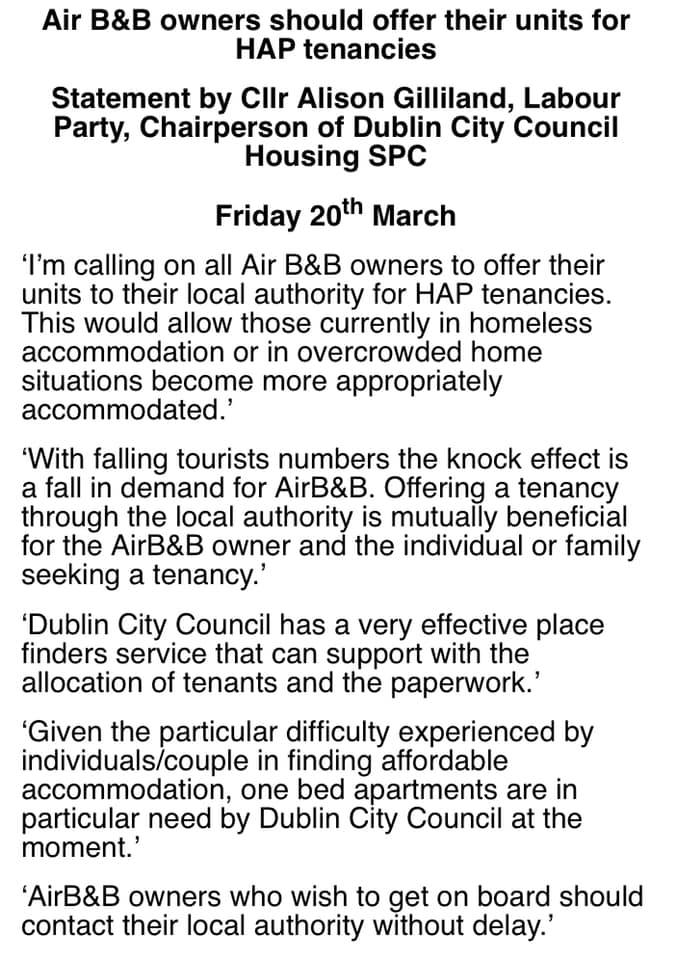 What is your message for the European Union right now?
We are all in this public health crisis together. We must work together to help and support each other whether that be by sharing expertise and good practices with regard to Covid 19 health management or by sending health personnel and supplies to bridge gaps in local health services. The EU must particularly offer massive financial investment and monies to allow all countries bankroll a significant proportion of the wages of workers whose jobs have disappeared overnight. Doing this will ensure they can continue to pay their bills and keep a secure roof over their head and not build up an accumulation of debt. It also maintains a close connection with their work/employer so that when this is all over business and commerce can hit the ground running. European solidarity will pay a key role in supporting all countries to resurrect themselves after this crisis has passed!
---
Yana Giovanis, Local councillor, Zottegem, Belgium
How are you dealing with the COVID-19 pandemic?  
I have several examples of initiatives (at a voluntary level). 
I posted on my social media a message for people who can't go outside (because of their age, an illness, their work, etc.) to call me if they need help for doing their shopping (supermarket, pharmacy), walking their dog, etc.

 

I also distributed in my neighbourhood these cards with the same message on it because older people don't have Facebook

 (link to the initiative). 

Other people post flyers like this one below in their apartment block. These kinds of flyers exist in several languages (c

lick here to download them). If you need one I can find it  for you.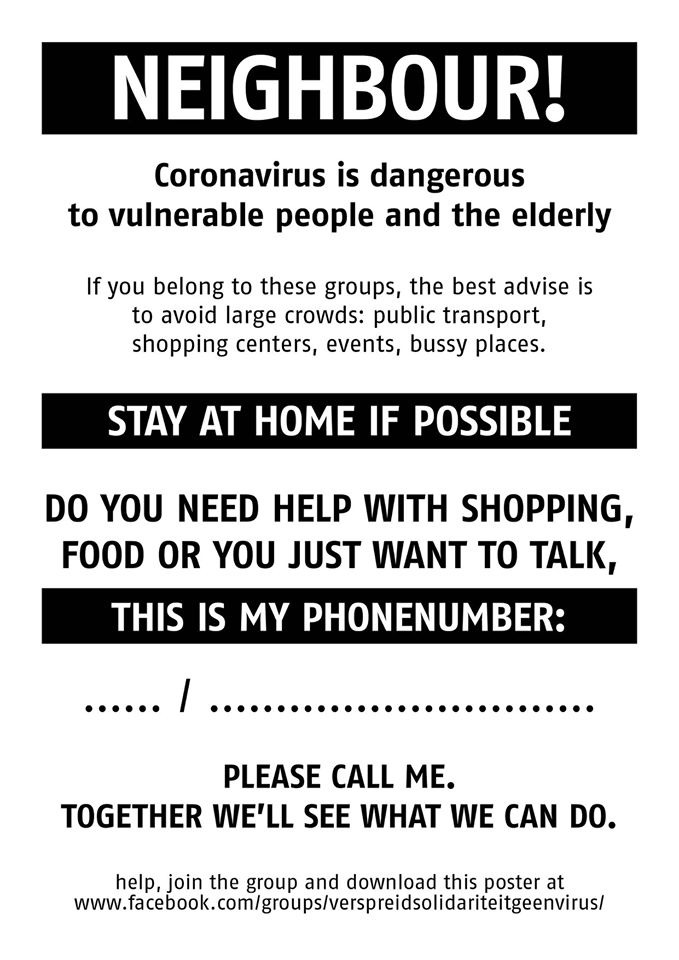 A lot of people are making their own mouth caps now. You can find a tutorial in French or in Dutch via this

link that comes from the Belgian government.

Through this 

link you can find a video on how to make one

.

A lot of people drop off or send drawings, cards and flowers to people in retirement homes and hospitals. Some also make signs for the people inside 

(see photo below).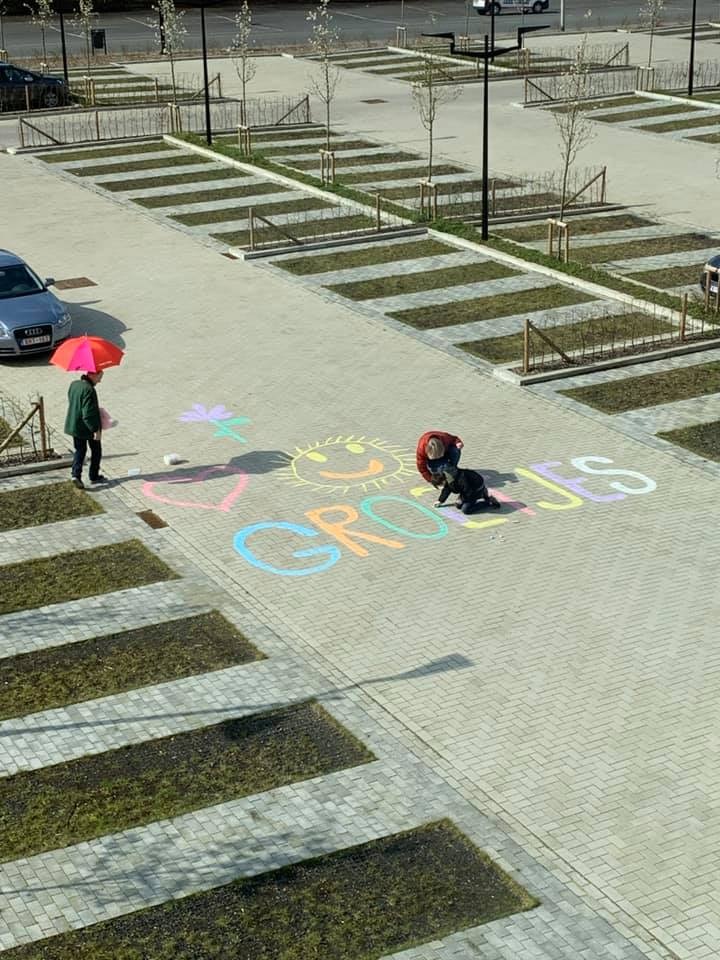 Photo credit: Yana Giovanis
​Impact Days 

is a free (for now) helping platform for cities and organizations during the corona crisis. It is available in English, Dutch and in French. 

Via this link you can see an example of the platform used in Leuven:

 https://www.impactdays.be/leuvenhelpt/.

Since today the founder has also received requests from France and New Zealand.
What is your message for the European Union right now?
This virus knows no borders... neither should our solidarity. Help where - and however you can. And stay inside as much as possible. We are all in this together.
---
Basílio Horta, Mayor of Sintra, Portugal, PES Group member
How are you dealing with the COVID-19 pandemic?
As early as February, a dispatch was designed to set up a multidisciplinary working group to monitor and follow-up on the apparition of the first Covid-19 cases and to propose measures that were deemed appropriate.
At the beginning of March, we suspended all public activities organised by the Municipal Council of Sintra or in which we were simply participating.
The second week of March saw the closure of all the municipal buildings for culture, sport and leisure (such as cultural centres, swimming pools, museums, studios, gymnasiums, etc). A strong control of all public attendance was also decided.
In continuation to this, we then created the "Municipal Emergency Council" which includes a representation of all entities in relation to health and civil protection.
The following set of measures were adopted:
reducing by 35% the price of water for domestic use and by 20% for other types of consumption;
totally exempting users benefiting from the social tariff from the payment of water;
reinforcing the social emergency fund by €1 million for the purchase of medicines, the payment of rents or the instalments of houses;
increasing the funds allocated to the IPSS (private charitable institutions) by €1 million to support the heavier workload caused by the epidemic;
granting €1.5 million to the Amadora Sintra Hospital for the purchase of equipment considered as essential for the hospital's operations during the crisis (a contract has been drawn up to identify the resources to be acquired with this sum, namely ventilators, portable X-ray machines, disinfectant liquid, masks and personal protective suits, among many other things).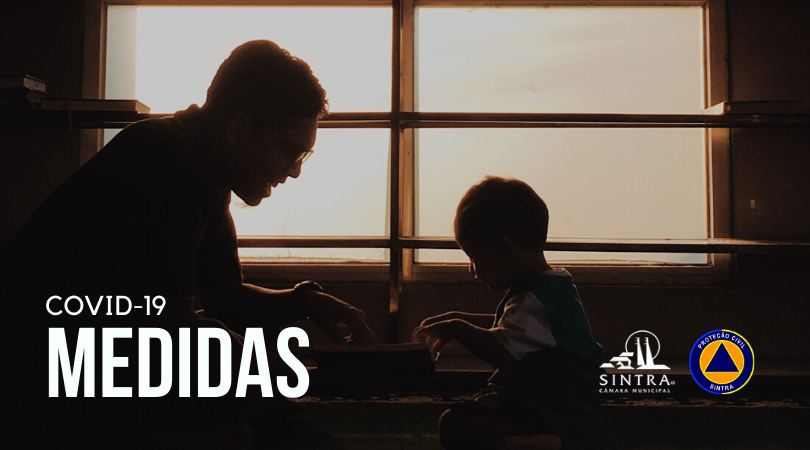 The Sintra Municipal Council has not suspended any of the ongoing investments. It also continues to comply with all signed contracts even if the contractors have suspended their activities (e.g. crèches, theatres, orchestras, bands, ranches, etc.).
In the field of municipal taxation and property income, the Municipal Council has decided to suspend for a period of 3 months (i.e. until 30/06) all rents paid for social housing and non-profit associations (IPSS, sports and cultural associations). Around 1700 families and 70 associations are thus covered with this plan.
In addition to these specific measures, Sintra has strengthened its collection of waste and its urban hygiene work, particularly by reinforcing its disinfection and cleaning teams.
As for the COVID-19 analysis and treatment units, the Municipal Council, together with the ACES (Grouping of Health Centres) of Sintra, opened the first unit in the Agualva Health Centre capable of screening the entire population who uses it (without the need for any prescription) as well as a first assessment of the health status of users.
In the very near future, we also plan to open an identical Centre in Algueirão Mem Martins. This centre will serve a population of over 60,000 people.
Finally, as far as the Municipal Council's workers are concerned, the vast majority are teleworking. A small group considered as essential (which includes the offices of the President and of the Councillors responsible for health, hygiene and civil protection) remains nevertheless physically in service.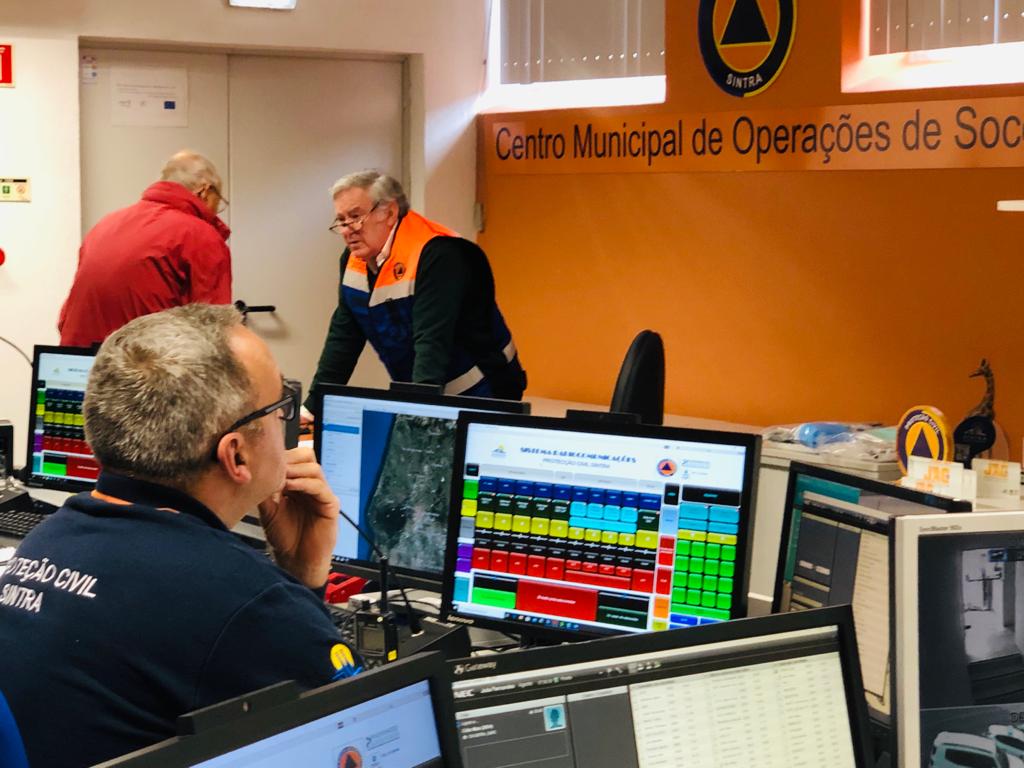 What is your message for the European Union right now?
Europe is (and will continue to be) in perhaps the worst economic and financial crisis since its founding in 1957; a crisis that cuts across all countries and develops, regardless of their responsibilities.
In this context, the European Union is facing the most serious and deepest challenge in its history - either it comes out of the crisis stronger or it runs the serious risk of disintegrating once and for all.
The first message that must thus be addressed to the European decision-makers is one of solidarity. So far, it is with justifiable concern that we have seen what is happening in Italy and Spain where European solidarity is not in sight. There are Chinese and Cuban doctors in Italy as well as protective equipment from China, a country to which the European authorities often turn to in times of despair.
It is therefore no longer possible to postpone a joint and supportive position of Europe towards the most vulnerable countries in the present crisis. Unlike in 2008, it is now not a question of saving banks but of saving lives.
If the European Union is unable to use all the mechanisms at its disposal to help governments fulfil their humanitarian mission, then the lack of minimum solidarity that could give meaning to the European project will be obvious.
It is therefore not possible to use the exact same argument as in 2008 when some countries were made responsible for the situation they were in. Because the epidemic knows no borders and has no sensitivity for better economic and financial policies, the argument of responsibility can no longer be used. The European Central Bank (ECB) and the International Monetary Fund (IMF) have done a great deal so far but it is not enough and it will not be able to prevent or even mitigate the very serious political, economic and social crises that lie ahead.
The second message can only be a message of hope. Each day that passes is one day less against the risks that we are all facing. We must therefore have hope in the sense of responsibility and of humanism of the people who serve the European institutions. They must be able to put their selfishness aside (even if it is legitimised by the defence of their own people) in favour of a higher and more permanent set of values, values which have always underpinned the European project like peace, freedom and social cohesion.
---
Christine Jung, City Councillor of Saarbrücken, Germany
 How are you dealing with the COVID-19 pandemic?
My German region Saarland is situated at the border with the French Grand Est region, which is one of the most affected region by the COVID 19 in Europe. The cross-border region between Germany, France, Luxemburg and Belgium has the highest number of commuters in Europe and people are used to cross the borders every day for shopping, sports and culture. This is one of the reasons why these borders have been closed, to prevent the virus from spreading. Nevertheless, I find this decision (taken 25 years after the opening of European borders thanks to the Schengen Agreement) very hard to accept.
I was relieved to hear that my region, together with the other German regions bordering France, proposed to support hospitals in our neighbouring region. These hospitals are under a great amount of pressure due to their high number of intensive care patients and we proposed to transfer some of them to our hospitals. I believe this is a very strong sign of European solidarity. The virus does not care about borders; we must thus focus on European solidarity rather than on our national situation. Borders must not remain closed longer than necessary.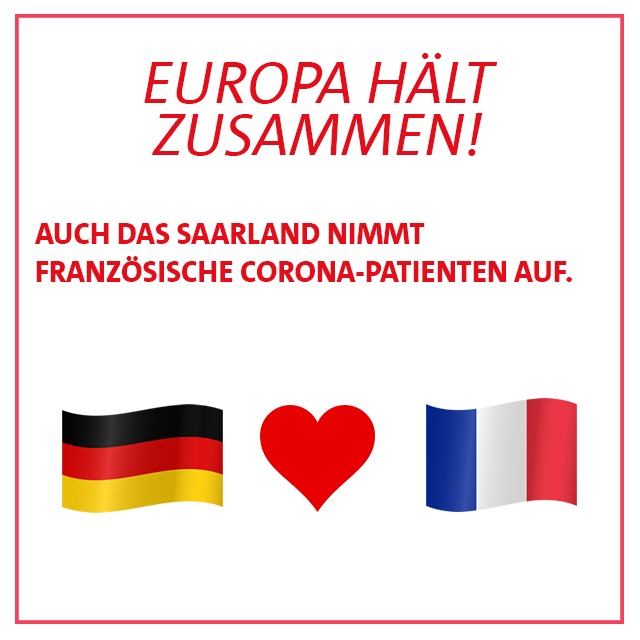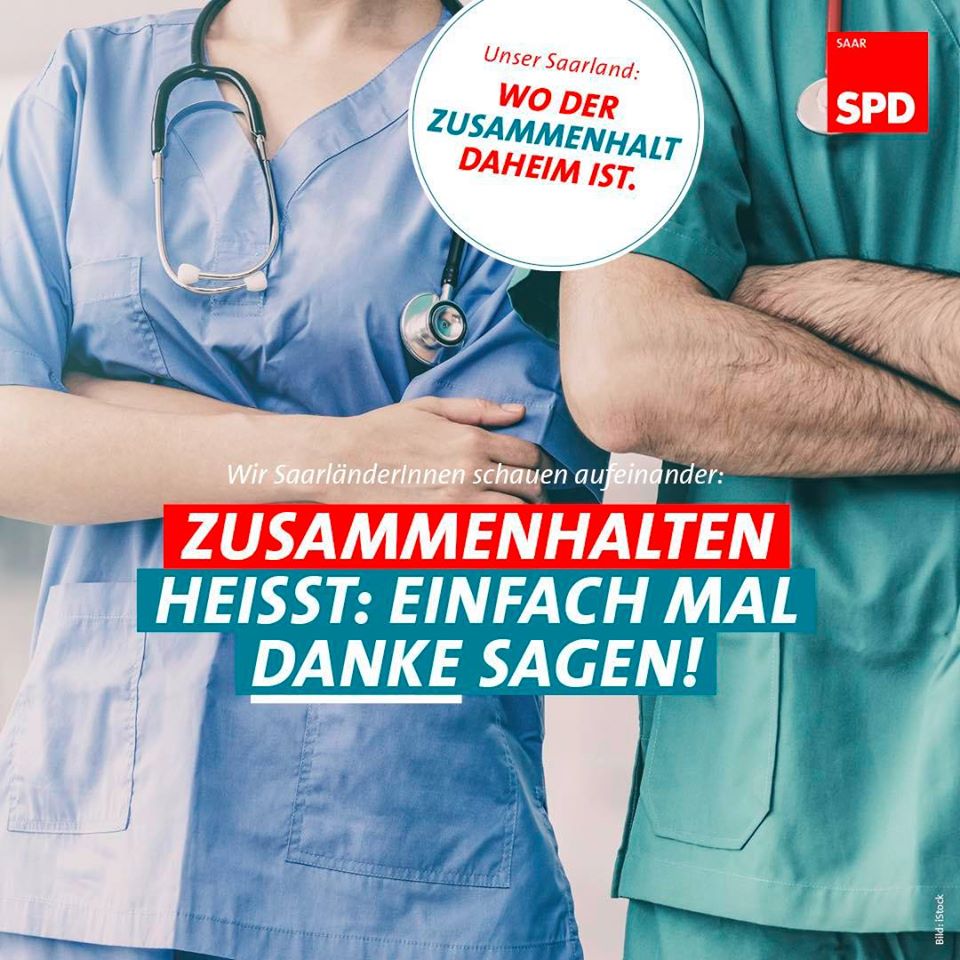 What is your message for the European Union right now?
I hope that the European Union will emerge stronger from this crisis, remembering to be better prepared for such disasters in the future. Perhaps the most important wake-up call of all is that the professions that are now proving to be systemically relevant (namely the health care professions as well as the ones in the food producing industry, cashiers and garbage workers) must be better paid in the future according to their importance. Mainly women work in many of these professions, and the poor pay in these sectors is an important reason of the gender pay gap that we currently have in Europe.
---
Peter Kaiser, Governor of Carinthia, Austria, PES Group member
How are you dealing with the COVID-19 pandemic?  
As governor of Carinthia, it is important for me to personally coordinate, together with our crisis team, all measures for protecting the population against the Coronavirus. This also requires a physical presence in the state government's premises. We pay of course particular attention to the appropriate hygiene measures and to the physical distance between people.
The members of the Carinthian state government, like many other Carinthians, have the option of working from home. Interactions and coordination with the Austrian federal government and with other state governors take place via telephone and video conferencing.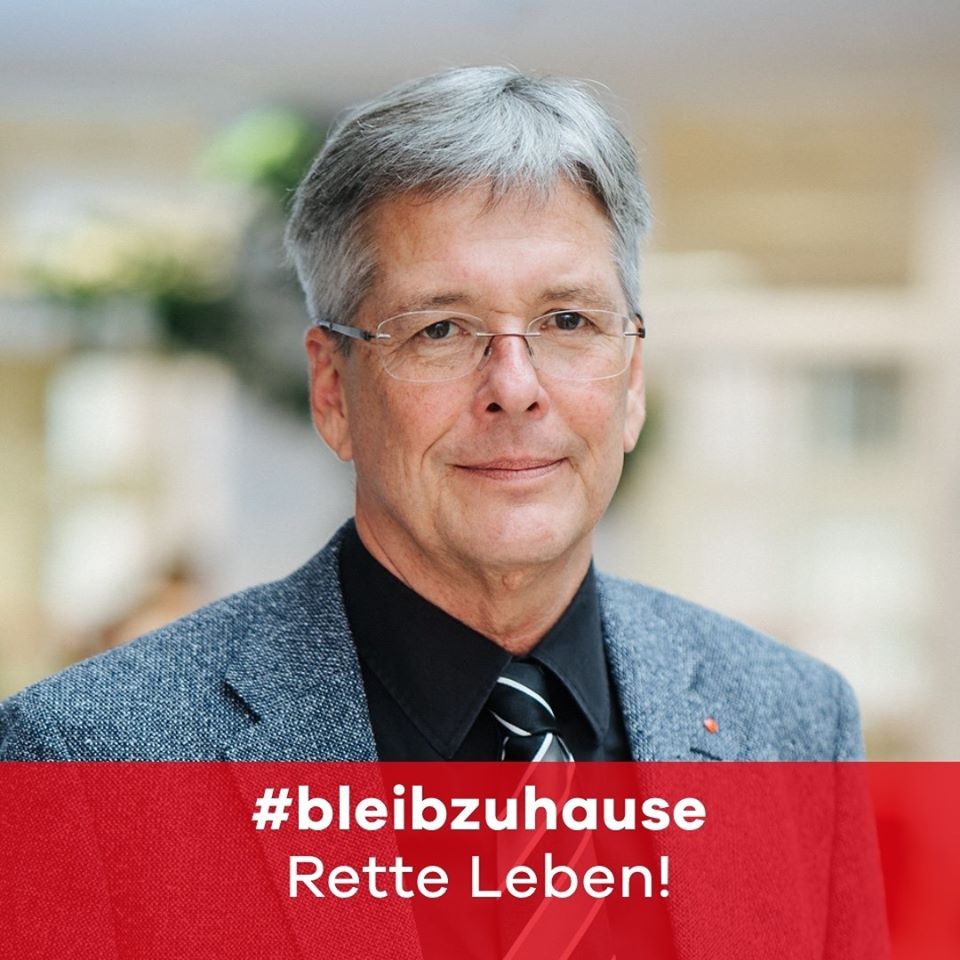 Personally, I am lucky enough to be fit and healthy! Sport sessions continue to be part of my daily routine. I usually go running very early in the morning so this allows me to stay at a safe distance because there are not many people around at that time. In addition to this, I also started riding a bike ergometer at home.
The pressure is of course enormous to contain by any means the Coronavirus pandemic that has hit us. Many Carinthians accomplish a huge amount of things every day: doctors and nurses, police officers, paramedics, cleaning staff members, grocers, authorities' employees, and the many Carinthians who help their neighbours in this difficult situation and go shopping for elder people. These men and women are the real heroes! On behalf of our entire population, I would like to thank them sincerely.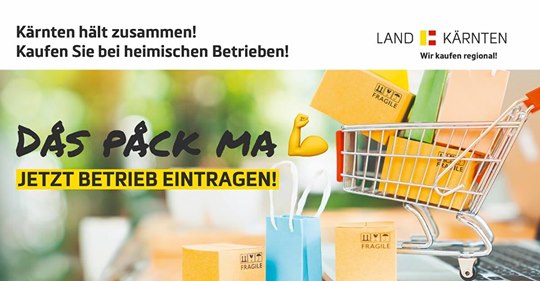 What is your message for the European Union right now?
If there is anything good about this pandemic, it is that it brings out the best in many: being there for each other, opening people's hearts and living in solidarity! This is why I am absolutely convinced that, together, we will overcome this challenge!
---
Peter Kurri, Municipal Councillor of Wiener Neustadt, Austria
How are you dealing with the COVID-19 pandemic?  
Like other municipalities, Wiener Neustadt has established a shopping service for elderly and handicapped persons and also a hotline for citizens.
Apart from that, however, we have taken an action to which I would like to draw your attention.
At my suggestion, our vice mayor, who is also responsible for the international relations of our city, has sent messages to our 3 twin cities Harbin (China), Desenzano del Garda (Italy) and Monheim (Germany). In these messages he pointed out the value of international solidarity and made an offer of mutual support.
A reply to this letter came from Harbin, which not only contained thanks for the solidarity shown by the twinning, but also a contact to a manufacturer of protective equipment in Harbin.
Even in these difficult times, it definitely pays off even for a small town to cultivate its international relations and to look beyond its national borders.
What is your message for the European Union right now?
The crisis has led to the European states increasingly acting as individual actors rather than in a joint European effort. As local politicians, we must therefore also be careful that a health crisis and the ensuing economic crisis do not lead to an increase in nationalism. We as Young Elected Politicians are therefore particularly called upon to set a good example in our communities and to fill international solidarity with life.
---
Fernando Medina, Mayor of Lisbon, Portugal, PES Group member
How are you dealing with the COVID-19 pandemic?  
Here is a breakdown of our different initiatives:
Social services
The City made an emergency transfer of 600,000 Euros to various organizations that provide social support services to vulnerable groups of the population (homeless, persons with disabilities, families with lower incomes, children, etc.). The aim is to allow them to ensure the continuity of their services throughout this crisis.
School meals
For families with lower incomes, the meals provided at school (breakfast, lunch and mid- afternoon snacks) are an important part of social support. The City, which is responsible for this service during the school year, will ensure its continuity during the whole period of school closure. This measure (which covers around 8.500 children) is being provided in a take-away format – i.e. families can pick up their meals between 12h00 and 13h30, in a set of schools referenced as collection points (which cover the whole territory).
Senior citizens
The City and its local partners are ensuring the continuity of "home support" (which includes warm meals, personal hygiene and medication) to the over 4000 pre-existing beneficiaries of this service. They are also extending the coverage of "home support" to also serve senior citizens who were previously using day care centres and to those who do not have enough autonomy to cook their own meals.
Homeless citizens
The City has opened two new shelters that meet all the conditions to carry out a proper quarantine. All homeless shelters have approved contingency plans and reinforced sanitation measures in place as well as isolation spaces for suspected cases of infection.
Support to essential workers
In conjunction with the Ministry of Education, the City is ensuring that nine public schools remain open to welcome the children (aged up to 12 years old) of essential workers, coming namely from the health services, the police forces and the fire brigades.
Close cooperation with local boroughs
The City is partnering up with its 24 local boroughs to support the acquisition of basic necessities (medication, food) for those most in need, namely the elderly (65 and over), chronic patients, and patients put under home quarantine. Dedicated phone lines have been created to provide company and psychological support to those in isolation (this includes WhatsApp connections between the young and the old).
Solidarity network
We are identifying, organising and mobilizing volunteers to support the most vulnerable sectors of the population (senior citizens, persons with disabilities, patients under quarantine). These volunteers (who cannot belong to one of the "at-risk groups") can perform various tasks, including shopping (food and medication), pet care (e.g. walking dogs) and maintaining contact (e.g. as a way of preventing or detecting cases of domestic violence).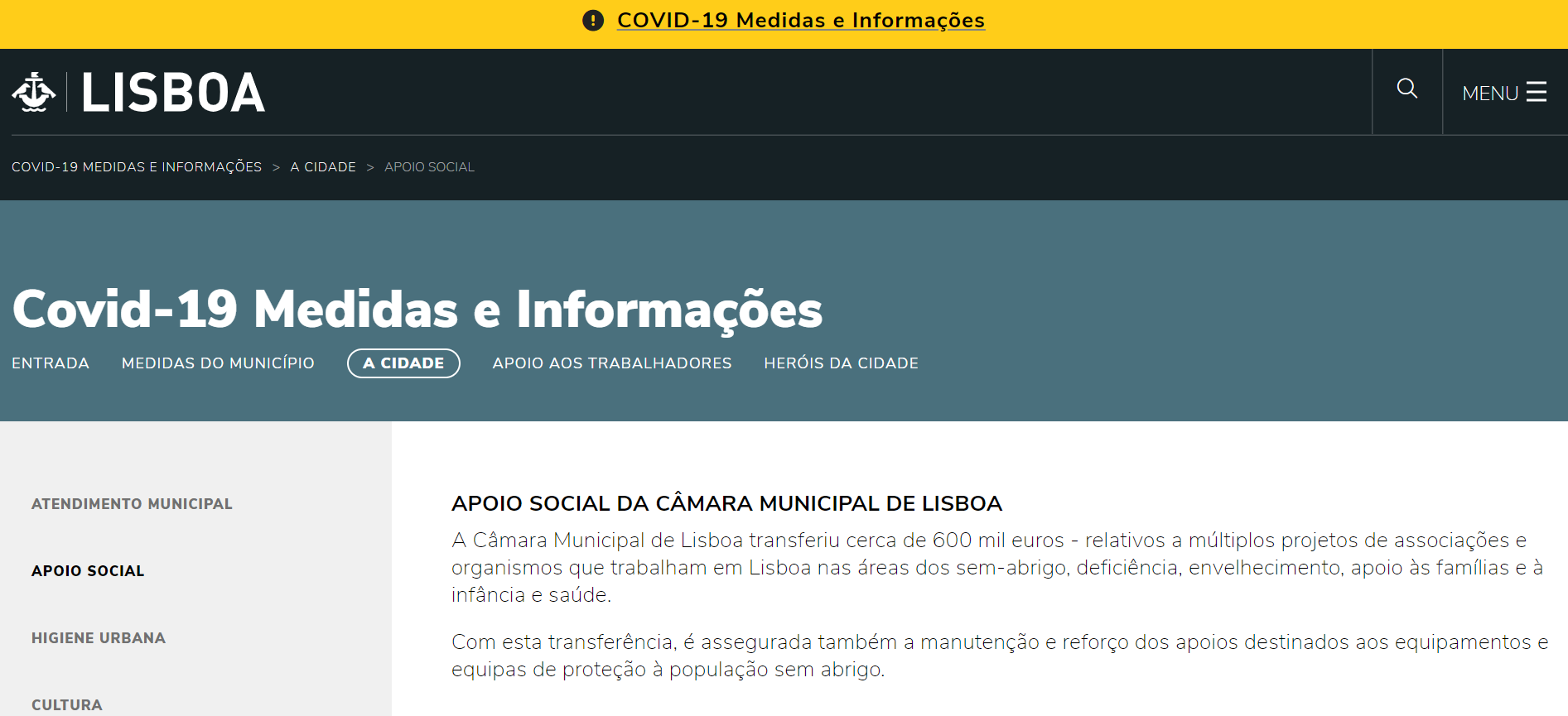 ​COVID 19 Screenings
In conjunction with the Public Health Authorities, the City created two dedicated screening centres.
Parking
The payment of parking meters has been suspended and residents can now use parking garages for free.
Public transports managed by the City (buses and trams) are being implemented with the following preventive measures:
Frequent disinfection of all vehicles in service.
Special attention given to avoiding contact with the driver:
physical separation from the driver with an improved barrier;
boarding and alighting with all movements done through the back door and
the front door remaining closed;
on-board sales of tickets are suspended;
ticket validations have become optional;
a mandatory service is guaranteed at all stops so that passengers do not have to press the "stop" button.
Home Deliveries
To facilitate the operation of delivery services, in a time of increased demand, we recommend the use of:
shared bikes – the use of the bike sharing service GIRA has been made available to those delivering food and medication (this type of use was previously prohibited);
taxis and ride-hailing – the City created a special partnership so that these mobility operators can provide this type of service (as an 'extra') throughout the duration of the state of emergency.
"Yes, we're open" Portal
This is a web platform that shows which local shops remain open to sell food, medication and other basic necessities. It includes restaurants with take-away and deliveries. It is convenient and helps prevent unnecessary trips. Check it out here.
Our economic measures include:
Municipal Rents
Until the 30th of June, suspension of payment of rent in all municipal fares. Payments will be phased in over the next 18 months.
Until the 30th of June, the payment of rent is fully exempted for all commercial establishments in municipal spaces (including municipal companies) that are closed.
Until the 30th of June, the payment of rent is fully exempted for all social, cultural, sporting or recreational institutions installed in municipal spaces.
 
Social Emergency Fund
We are reinforcing the Social Emergency Fund destined at families, social institutions and to the purchase of goods, services and equipment (that become necessary in this emergency situation) with the amount of € 25M.
Reforçar o Fundo de Emergência Social. Uma das 15 medidas da CML para apoiar famílias, empresas e emprego. #COVID2019 pic.twitter.com/ycsVFHbwdR

— Fernando Medina (@FMedina_PCML) March 25, 2020
Fees
We are suspending the collection of all fees related to public space usage and advertising to all commercial establishments, with the exception of banking establishments, credit institutions and insurance companies. This initiative has begun with retroactive effects on the 1st of March and will end on the 30th of June. Establishments whose annual license expires during this period of suspension will only have to request this renewal and make the respective payment as of the 30th of June.
Municipal investments
We are ensuring the implementation of the investment plan for 2020 and subsequent years of the Lisbon City Council and Municipal Companies, estimated at 620 million euros, as a way of strengthening public service, supporting employment and preserving productive capacity.
We are anticipating the payments to designers, namely architectural, engineering and technical services offices - immediate payment upon delivery of the project by up to 50%, the remainder being paid after approval.
Urbanism
We are keeping urban licensing in full operation, ensuring the use of teleworking by more than 400 workers in these areas. This measure aims to support the entire range of architects, designers, developers and builders, essential to the recovery of employment and the economy.
Support for start-ups, micro and SMEs
We are creating a support team for micro and SMEs (Lisboa Empreende) in order to ensure information on all existing support, as well as consultancy to mitigate the effects of the crisis and promote economic recovery. This team will include specialists in the various areas (banking and finance, consulting, communication, legal, etc.).
We are creating a marketplace that combines the needs of companies, institutions and municipalities with the skills and offers of the entrepreneurial ecosystem in Lisbon. We thus enable start-ups to continue to function by developing technological solutions to today's challenges.
 
Support for the cultural sector
We are ensuring for cultural agents the full payment of contracts already signed, by rescheduling their planning, adapting them for online transmission, or strengthening support for the entity's structure.
We are speeding up payments to cultural entities in the city that are already receiving support, in order to support their operating structures.
We are extending the supports to agents and entities in the cultural sector that are not currently covered by municipal support, namely through the Municipal Emergency Fund. At the same time, the fund to support acquisitions in the field of fine arts will be strengthened and its scope extended to the sector of books and public art.
What is your message for the European Union right now?
Dear friends,
We are facing today one of the biggest challenges of our generation.
The Pandemic COVID19 has spread all over Europe (and the world) and is causing major health, social and economic impacts.
In the next months, we need to follow the WHO orientations and do our best to avoid spreading the virus even more.
We, as mayors, will keep working to support our population, the ones more vulnerable, the elderly people, the homeless, persons with disabilities, families with lower incomes, children, and many others.
We also need to take care of our economy and lead the way in policies that can mitigate this crisis and help all economic agents from companies, start-ups, cultural companies, social entities, and, of course, the families.
I am confident that we will make it!
This is also the best time for the European Union to unite and for us to keep aside our differences and join our forces as one to overcome this challenge.
I wish you all the best for you and your families.
Follow Fernando on Twitter: @FMedina_PCML.
---
Luca Menesini, Mayor of Capannori, President of Lucca province, Italy, PES Group member
How are you dealing with the COVID-19 pandemic?  
We help citizens from the operational centre of the civil protection. First of all, we help those who are enduring the health crisis, the positive cases and those in quarantine. Our help consists of providing psychological assistance over the phone and supplying food, groceries and medicines. This mainly concerns the elderly in our area; those who are in riskier groups and who must stay at home. This solidarity is bringing our community closer but it also takes the shape of a specific and material help by bringing groceries to homes. We do this thanks to all the volunteers in our area. Another project that we have developed is a fundraiser for medical equipment. With these funds, we have bought protective equipment and masks for all the health carers of our hospital because their protection is essential. We have also launched another fundraiser to buy groceries for those who have lost their jobs and are even struggling to feed their children.
What is your message for the European Union right now?
The message I would like to send to the other Italian and European local leaders is that we will beat this crisis together. We will beat it by strengthening our communities and by strengthening Europe. We will beat it by relaunching and accelerating the ecological transition that we started and that needs to be sped up. We need to tailor the economy so that it becomes an economy for the people, with strong European institutions behind it. We hear that, after the COVID‑19 crisis, nothing will be the same. I believe this is true in terms of health care, in the way we will organise our services and of how we will live our lives. I also mostly believe that this will be true for the European institutions who will occupy a central role.
Follow Luca on Twitter:
***
Photo credits: Luca Menesini on Facebook
---
Federico Poppi, Local councillor, Castelvetro Di Modena, Italy
How are you dealing with the COVID-19 pandemic?  
In Castelvetro, a small town near Modena, we have organised (together with voluntary associations) home deliveries of groceries and medicines for old, alone or weak people.
Besides this, we have also created a toll free number with teachers who are not working at the moment, to help citizens and answer all their questions about the coronavirus.
Finally, we have organized a fundraiser to be able to allocate to home care in the area some useful medical equipment in order to fight the coronavirus
What is your message for the European Union right now?
If everyone follows the rules given by the government, Italy will prove to be a real community and not a cluster of individuals. It is the only way for us to have the strength to react to this situation.
---
Johanna Rolland, Mayor of Nantes, France
How are you dealing with the COVID-19 pandemic?  
Isolated people, single-parent families, elderly people ... After several days of confinement, the most vulnerable can find themselves in very difficult situations, both psychologically and financially. This is why the City of Nantes has taken a series of concrete measures:
The elderly residing in nursing homes are among the most vulnerable to the Coronavirus. The City has equipped its six nursing homes with a video conference system so that the most vulnerable seniors can keep in touch with their loved ones in an easy way despite the confinement. Elderly people who are living on their own may find themselves facing an even greater level of isolation. The municipal service for the delivery of home meals (named O'menu) is maintained and made available to anyone who expresses the need for it. In addition, a series of local associations speak with the elderly on the phone either to have a conversation with them or to answer any particular concerns.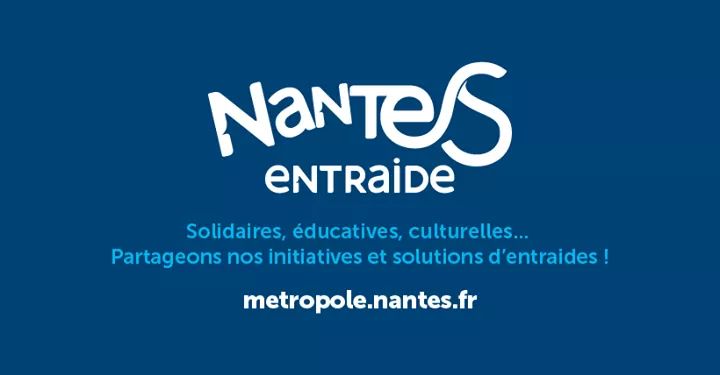 With the confinement and cessation of many activities, several small businesses risk finding themselves in a precarious situation in the coming months. For this reason, the Communal Social Action Center (CCAS) remains accessible by telephone or via the eservices platform to provide advice to them. It is possible either to make a specific appointment or just  to chat randomly with a social worker to take stock of your situation.
Psychological help for parents and single people
Confinement can be difficult for many people in different ways. People on their own will face loneliness while others will have to take care of their children at the same time as teleworking and/or juggling their activities. This is why psychologists and professional educators from the associations "Les pâtes au beurre"or "École des parents" offer an attentive ear and support to families.
In this period of confinement, social emergency and food aid remain priorities for the fragile and people at risk so that a humanitarian crisis is not added to the health crisis. To guarantee food aid, the City of Nantes coordinates and supports the associations involved in this field (such as "les Restos du Coeur") by setting up additional locations for distribution. In addition, food parcels are given to the ones in need. Municipal social emergency structures remain open. The City provides premises and has made a call for volunteers among its agents so that the distribution of meals and food parcels happens in compliance with the health standards in force.
"Les gens restent animés par l'âme du service public"
Retrouvez l'interview d'Olivier Parcot, Directeur général de services de la Ville de @nantesfr et de @NantesMetropole parue ce matin dans @presseocean au sujet de l'organisation de nos services dans cette période de crise pic.twitter.com/kfNkyPPEEz

— Johanna Rolland (@Johanna_Rolland) March 31, 2020
What is your message for the European Union right now?
Whether is for the elderly, the people at risk or the ones living on their own - Nantes is taking steps for the most vulnerable.  Through association support and psychological or financial aid, our city remains united during this period of confinement. Solidarity is the most important value that we need to defend!
---
Anna Maria Sabatini, City Councillor of San Costanzo, Italy 
How are you dealing with the COVID-19 pandemic? 
San Costanzo is a small town in the Marche Region, in the Province of Pesaro (Urbino). Our Province was one of the hardest hit in Italy.
In my town, the Administration immediately tried to protect the weaker citizens. As I was not working these days because I am a teacher, I immediately made myself available to help the municipal offices, the Mayor and the Vice-Mayor.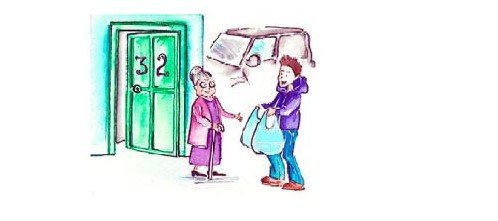 I have detailed below a list of all the initiatives we have put into place to contain the spread of the virus and to protect our citizens of all ages:
respecting all the interdictions and rules imposed by national and regional law;
disseminating best practices, information and news via the social networks and the official institutional channels of the Municipality;
recording and publishing a video in our local dialect to explain good hygiene practices;
home delivering groceries to elderlies and to people alone or sick, via a municipal team or the Italian Red Cross staff;
postponing municipal tax payments;
offering a free telephone support service or psychological counselling;
online teaching (which was immediately put into place by our primary and secondary school teachers);
giving access to all commercial activities and pharmacies in our city for ordering groceries and medicines either by home delivery or by telephone booking;
making available outside the municipal building some paper copies of the form issued by the government for the sole circulation of cars and people in order to go to work or to buy basic food supplies;
giving access to municipal services (by appointment only);
extending until the 15th of June 2020 the validity of certificates, concessions and authorizations due to expire between the 31st of January 2020 and the 15th of April 2020;
ensuring a constant presence of the municipal police in the streets;
hindering the access to cemeteries by closing them;
organising nearly every day book readings for children and teenagers with the staff of the Municipality's library (personally I do a children's book reading every Friday).
 
On a more general and symbolic level, many families have hung a white sheet from their window with the words "andrà tutto bene" ("everything will be fine") and a rainbow on it.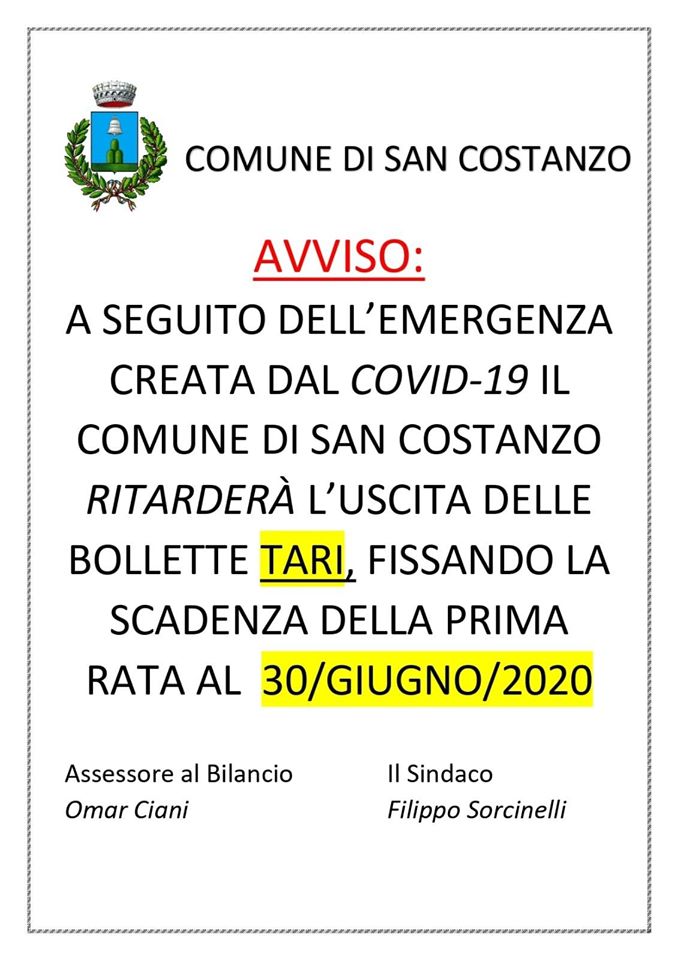 What is your message for the European Union right now?
"Differences in habits and languages don't matter if our intentions are identical and our hearts open." - J. K. Rowling
As in a box of coloured crayons, the differences between individuals make Europe beautiful and interesting, although sometimes we can feel frightened. Today, in this fight against this virus, we can only survive if we are united; if we are divided, we will fail.
---
Rudi Vervoort, Minister-President of the Region of Brussels, Belgium, PES Group member
How are you dealing with the COVID-19 pandemic?  
First of all, the Region of Brussels-Capital has the duty, as an administrative police authority, to enforce and apply containment and precautionary measures. Health is of course the priority in such circumstances. The Regional Security Council (CORES) applies and translates into action all the measures decided by the National Security Council (NSC) to protect the whole population against the COVID-19 spread (in public spaces, public transports, etc.). Our public administration also had to adapt in order to maintain the provision of essential public services, including online ones.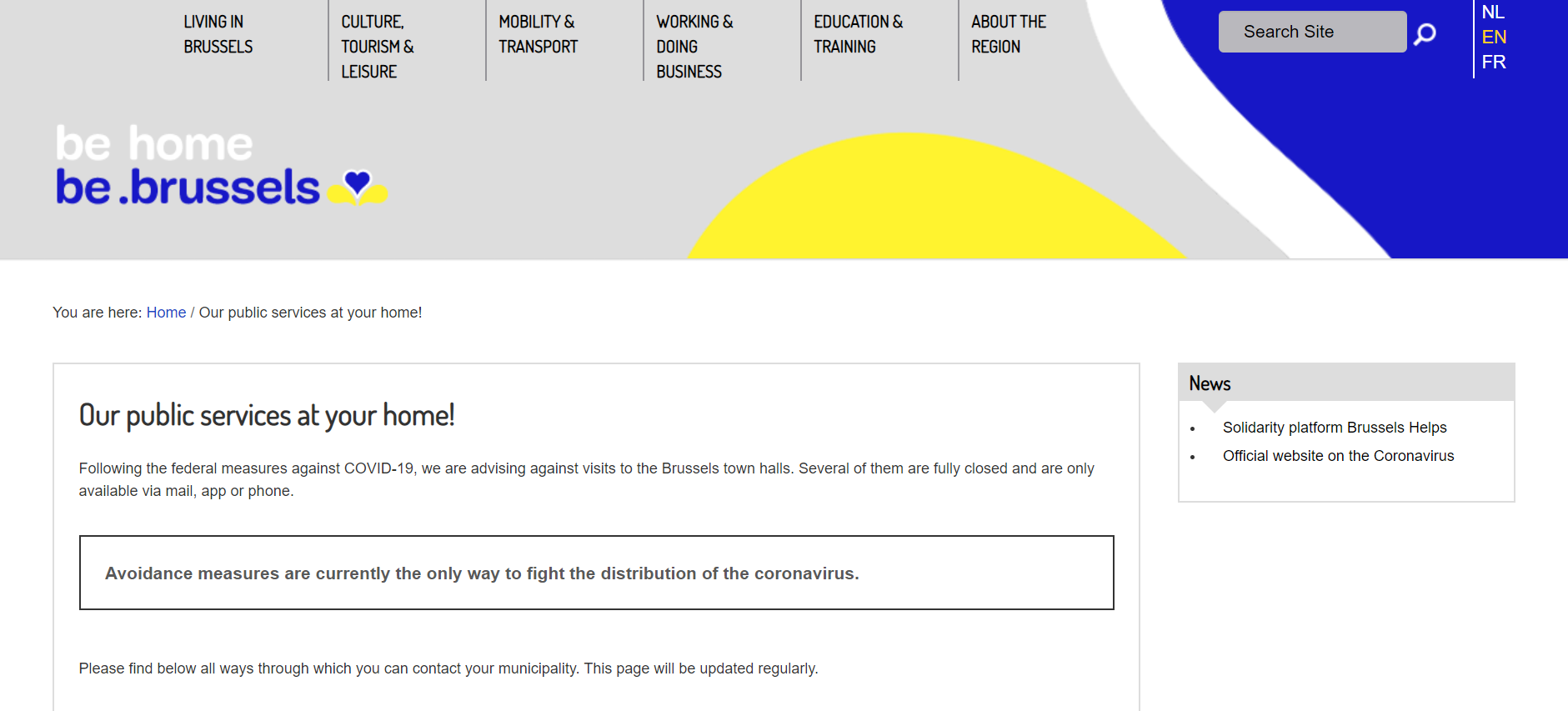 In addition to federal measures in the area of health care, the Region released a €30 million  fund to support operators who are on this crisis' front line and to help them adapt and continue their activities in difficult and changing conditions. Among these operators, there are of course the hospitals but also the sectors of social action (for migrants and homeless people), senior care and nursing homes, domestic help and support to people with disabilities, etc.
Specific attention is paid to the most vulnerable people such as the homeless ones and the migrants.
The Brussels Region also took unprecedented economic and social measures to counter the impact of COVID-19, costing more than €150m. These include:
one-off grants for companies in locked down;
public guarantees for companies' bank loans;
low-cost loans for hotels and restaurants;
accelerated aid grants for hotels, restaurants and firms in the sectors of tourism as well as to firms in the fields of events and culture;
strengthened technical support to firms in difficulty;
specific support to firms and workers in adversely affected sectors.
Finally, I would like to point out some innovative initiatives:
The "Brussels' Help" solidarity brings together citizens of Brussels who either need help during the crisis or who voluntarily offer their help to people in need. Organisations that need specific help (for example for making masks or finding a babysitter) can also visit this website, created in consultation with the back office.
The Brussels Region has supported the creation of a production line of anti-projection masks to be distributed by the regional authorities. 1,500 people from Brussels quickly volunteered to participate in the sewing work at home.
The police of Brussels uses drones acquired by the Region to broadcast prevention messages at a good distance of people.
What is your message for the European Union right now?
European solidarity between states, regions and people will help to overcome this crisis. This same European solidarity will also be essential to support the economic and social recovery and to build a more sustainable, a fairer and a more inclusive society. Finally, the EU can be the means to better anticipate this kind of pandemic risk in the future.
Follow Rudi on Twitter: @RudiVervoort
---
Hannes Weninger, Member of the state parliament, District Mödling, Austria, PES Group member
How are you dealing with the COVID-19 pandemic?  
Post-it campaigns in many local SPÖ groups for neighborhood help on post boxes, front doors and via social media.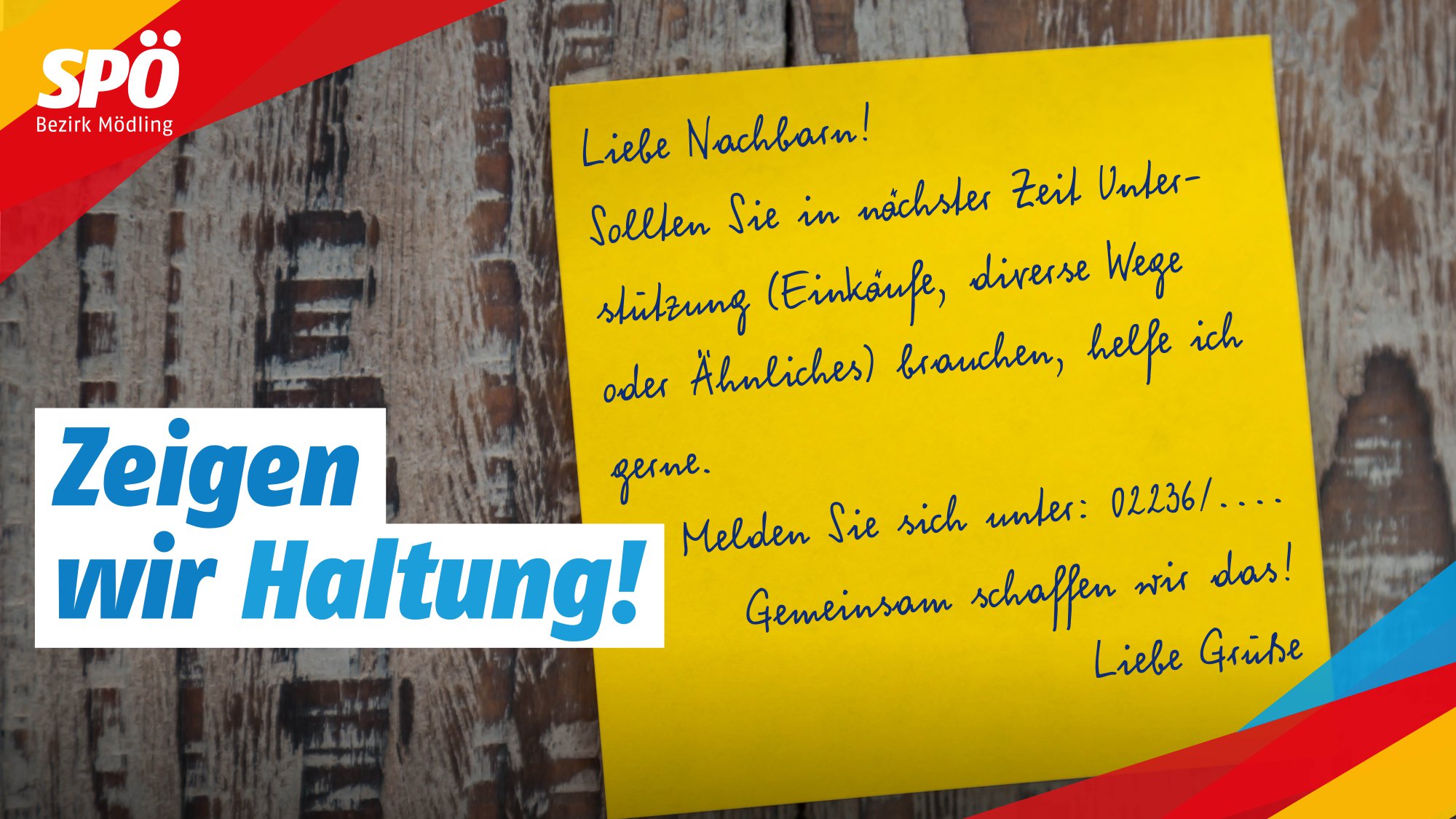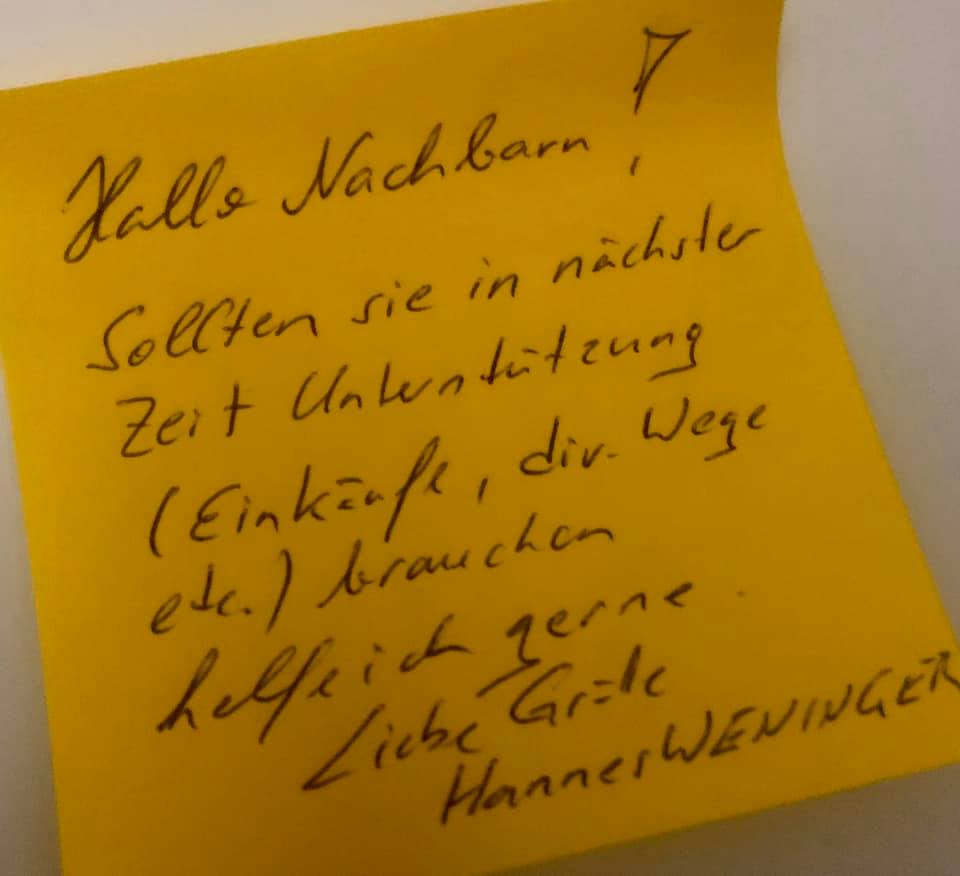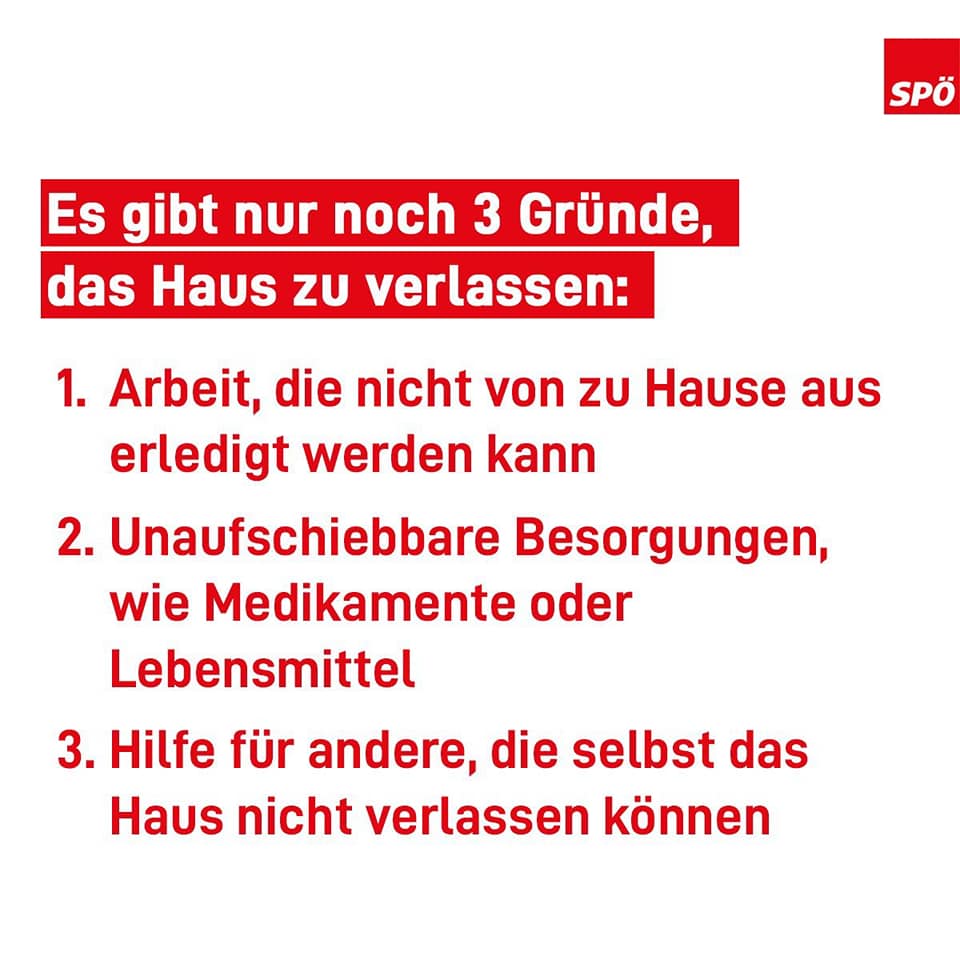 What is your message for the European Union right now?
Stay healthy, dear friends, and don't forget democracy in difficult times! Think of the "heroes of everyday life" even after the crisis - they need good salaries and social security.
---
Othmane Yassine, Councillor of Fermignano, Italy
How are you dealing with the COVID-19 pandemic?
In our municipality, we thought of creating a WhatsApp number to send out all updates in relation to the Covid-19 situation and to promote solidarity actions that have been disseminated by local associations.
Through WhatsApp and social media, we share useful information and updates regarding the national management of the Covid-19 and about the measures implemented by the government.
We are working on the creation of an online platform to help children with their homework thanks to a number of offers of help coming from our civil society for primary and secondary school classes. The municipality acts as a central organiser. The system works as follows: on the one hand, we collect the names of those who want to help the kids do their homework with their preferred kind of online platform and, on the other hand, we put together a list of families that need that help and we cross-reference the data. This way, we can connect the supply with the demand.
The municipality has also acted to guarantee the right of all children to continue their education. To do this, we have reached out to local businesses to buy PCs that we can then donate to those in need.
We are doing this because we believe in substantial equality!
What is your message for the European Union right now?
I hope that Europe will not disintegrate after the Coronavirus tragedy. I hope that it will come out of it stronger because, together, we can face this emergency; if we are divided, then we are lost.
***
Photo credit header: Photo by Fernando Medina, Mayor of Lisbon, via Twitter.