In this interview, Pia Maria Wieninger, Member of the Vienna State Parliament and of the Vienna Municipal Council, explains how Vienna is leading the way with youth participation projects. For the first time in its history, the city has reserved a participatory youth budget of 1 million euro for projects designed by young people, for young people. 
The interview is part of our interview series "Youth for Europe, Europe for Youth", which puts the spotlight on the many inspiring initiatives implemented by progressive cities and regions in Europe in relation to youth policies.
Why is your city a progressive city when it comes to youth policies and youth engagement in politics?
Vienna has set itself the goal of becoming the most child- and youth-friendly city in the world. In 2019, Vienna launched the largest participation project for children and young people to date with the Werkstadt Junges Wien. With the knowledge that they are the experts of their own concerns, over 22 500 children and adolescents participated in over 1 300 workshops, where they were asked what they liked about the city of Vienna, what they wanted to change, and what they did and did not want for the future.
This large-scale project aims to help ensure that all children and adolescents in Vienna know that their voices are being heard and that their opinions count. The results formed the basis for Vienna's children and youth strategy, which was developed in spring 2020 according to the wishes, ideas and suggestions of the municipal council, who adopted the strategy as a binding mandate for city politics.
Can you share with us one or more successful initiatives that you put in place aimed at empowering young people in your city/region?
Vienna's children and youth strategy comprises 9 objectives and 193 measures, including the following 2 important measures.
The Viennese Children and Youth Parliament
At the Children and Youth Parliament, children and young people are given the opportunity to actively participate in city activities, and are encouraged to be spokespeople in political discourse.
The MPs discuss the submitted projects from the children and youth million (explained below), and exchange views with members of the Vienna City Government to discuss and advance the children and youth strategy.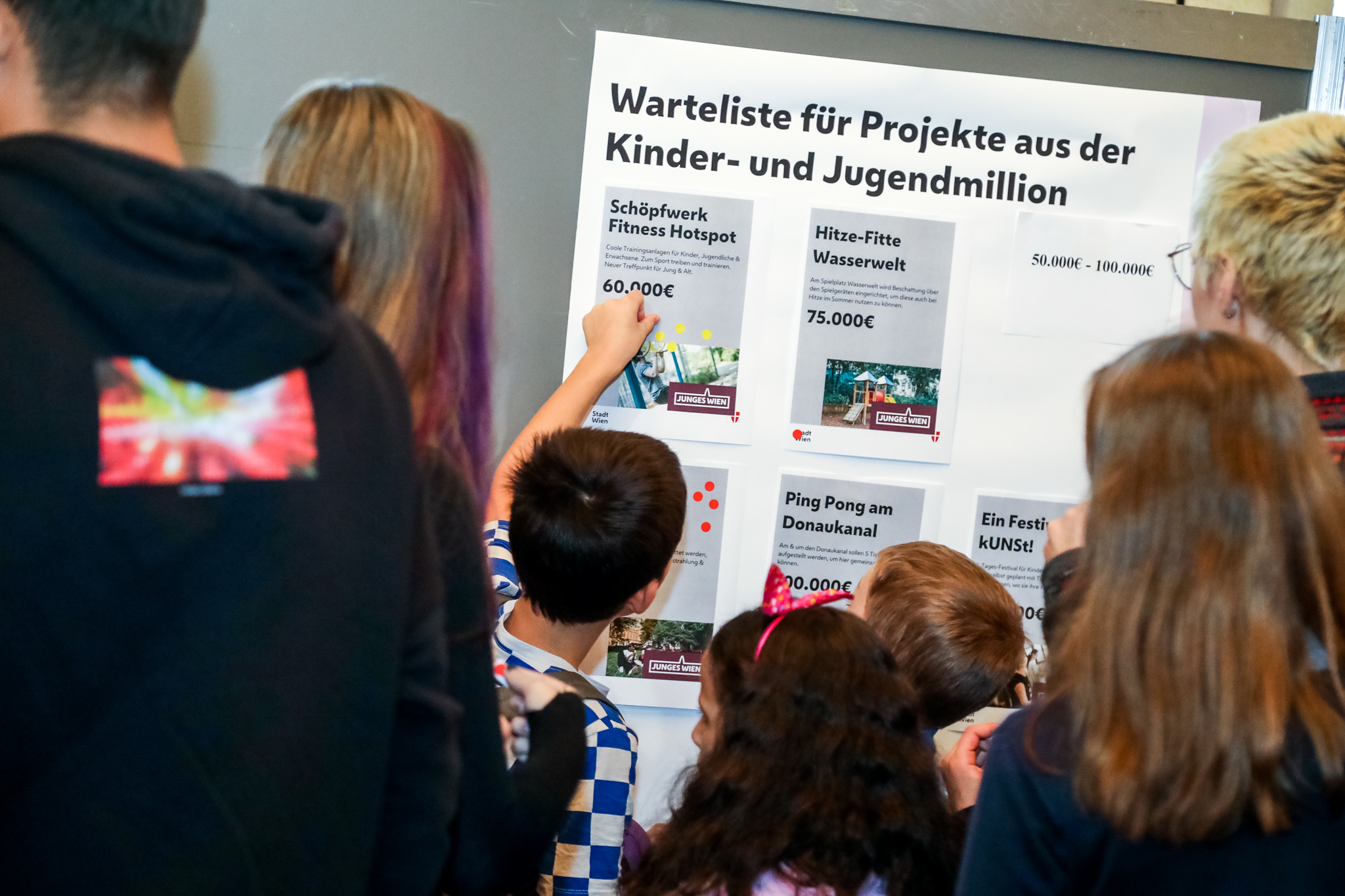 The children and youth million
The city of Vienna has allocated EUR 1 million euros for projects by children and young people. In October 2021, all youth in Vienna between 5 and 20 years of age were invited to submit their ideas for their Vienna of tomorrow. Around 250 ideas were submitted by associations, schools, kindergartens and individuals.
At the first meeting of the Children and Youth Parliament, these ideas were grouped by themes and discussed in committees. In order to assess the feasibility of the ideas, the children and young people then worked together in workshops with employees from 27 departments of the city of Vienna as well as from the districts, including employees from the Wiener Stadtgärten (Municipal Department 42 for Parks and Gardens) and the district youth spokesperson.
In autumn 2022, children and young people between 5 and 20 years of age voted online on the projects they wanted to implement with the children and youth million euros. A total of 3 117 children and young people participated in the vote. The 20 winning projects were presented and confirmed by the Children and Youth Parliament on 17 October. The winning projects are now being implemented by the city.
More information in both German and English can be found here.
In your opinion, what should be the 3 key priorities for progressives in Europe when it comes to youth policies?
Mental health
Children and adolescents have been and are particularly affected by the limitations and consequences of the COVID-19 pandemic. This leads to depression, anxiety, sleep disorders and suicidal thoughts in young people. The war in Ukraine and the feeling of powerlessness in climate change are also issues that are difficult for young people to face. It is therefore essential to offer support to children and adolescents, and to set measures to ensure even our youngest are in good psychosocial health.
Participation
Children and young people are the experts of their own concerns and needs. Child and youth participation should therefore not be a privilege, but a right. Please see the aforementioned explanation on how we live in Vienna.
Climate protection
Climate protection is a special concern for young people. Our large children and youth survey Werkstadt Junges Wien put forth most of the contributions received on the topics of nature and the environment. We can only achieve a progressive climate policy if the concerns of young people are taken seriously.
What do you believe is the role that young people can play in the 2024 European elections?
In order for young people to play a role in the EU elections, they must be able to participate in the decision-making process. In Austria, young people aged 16 and over have been allowed to vote actively at all political levels since 2007. Political participation opportunities promote not only interest in politics, but also cohesion in and identification with society. Reducing the voting age can have a stronger impact on democracy, however young people must also be actively sought and permanently involved in the political process.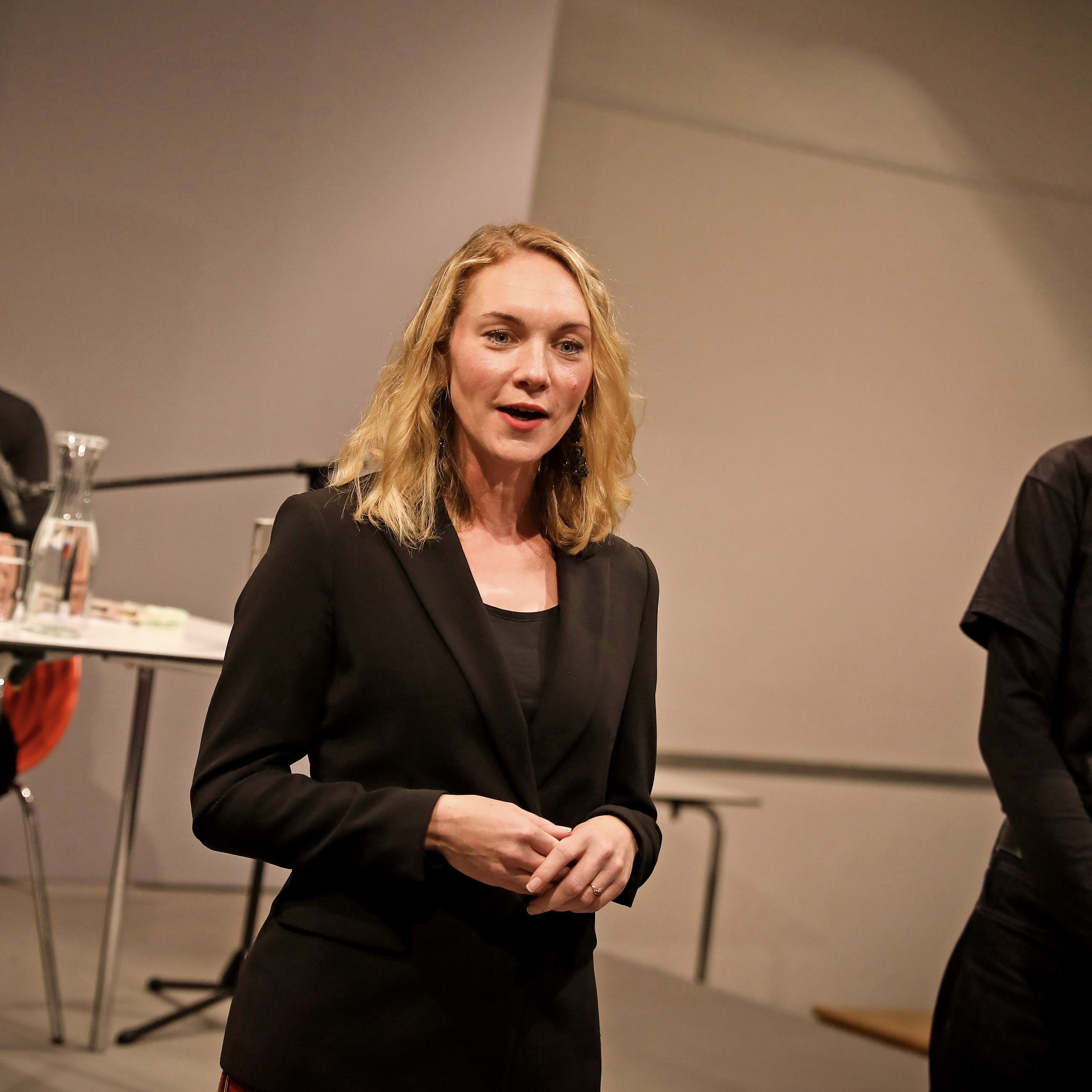 ***
© Photo credits: First and second photo PID/Christian Fürthner, third photo Rene Wallentin