This interview is part of our series "#ProgressiveLocalStories", aiming at raising awareness on the many positive initiatives implemented by progressive cities and regions in Europe in relation to the Sustainable Development Goals. Cities and regions have become laboratories for innovative solutions and, with this series, we want to discover how progressive mayors, councillors and presidents of regions put in place policies to tackle the climate crisis, eradicate social inequalities and build more sustainable communities.
Mr Lord mayor, together with other mayors of large German cities, you have addressed a letter to Chancellor Angela Merkel calling for urgently addressing the human catastrophe taking place in the Refugee Camp in Moria and pledging to welcome refugees in your city. What pushed you to do so and how do you think cities like yours can help the many refugees trapped in this camp and in other ones in Greece?
The state capital of Potsdam is a "safe harbour" where we are willing to take in people who were rescued from situations of distress they were going through in their cities and communities. This is something that was decided by our city councillors in 2018 and, as Lord Mayor, I fully support it. The letter by several Lord Mayors, which I evidently signed, is yet another important appeal to ensure finally that the human catastrophe of Moria ends. This catastrophe could and should have been prevented.
I still have a vivid memory of the inhumane conditions in the camp in Moria. I visited the refugee camp at the beginning of 2020 while I was on a delegation trip with the representative of the Council of the Evangelical Church in Germany to the Federal Republic of Germany and the EU and other representatives of the so-called "Safe Harbour Cities" alliance and Seebrücke. I was deeply moved by the suffering I saw there. Since then, I have continued to intensify my efforts and have repeatedly publicly advocated to let the refugees in.
Already at the beginning of 2019, I invited the representatives of other "safe harbour" cities to a working meeting in Potsdam. As a result, the "Potsdam Declaration" was adopted as a founding document of the "Cities of Safe harbours" alliance. Since then, I have made every endeavour as Lord Mayor of a "safe harbour" city to find a satisfactory political solution for welcoming refugees. I have been in touch several times with the Federal Minister of the Interior, Horst Seehofer,  informing him very clearly that many German municipalities and districts are ready to take in additional refugees and that we need him to find a quick solution for their admission.
In 2015, successful refugee aid structures were established in municipalities and rural districts. It speaks for a great civic commitment that many of them still exist after five years and are now indispensable for a successful integration. As Lord Mayor, I am happy and grateful to know that such structures exist in the state capital of Potsdam and that I am able to count on them for future admissions.
#Potsdam ist ein Sicherer Hafen und mit 43 anderen Städten im Bündnis organisiert. Die Delegation mit @Mike_Schubert trifft heute Ärzte ohne Grenzen @msf_de in #Athen, eine Kinderrechtsorganisation und unbegleitete minderjährige Geflüchtete. #wirhabenplatz @EKD @_Seebruecke_ https://t.co/BRYnXK7mPV

— Potsdam (@LH_Potsdam) February 27, 2020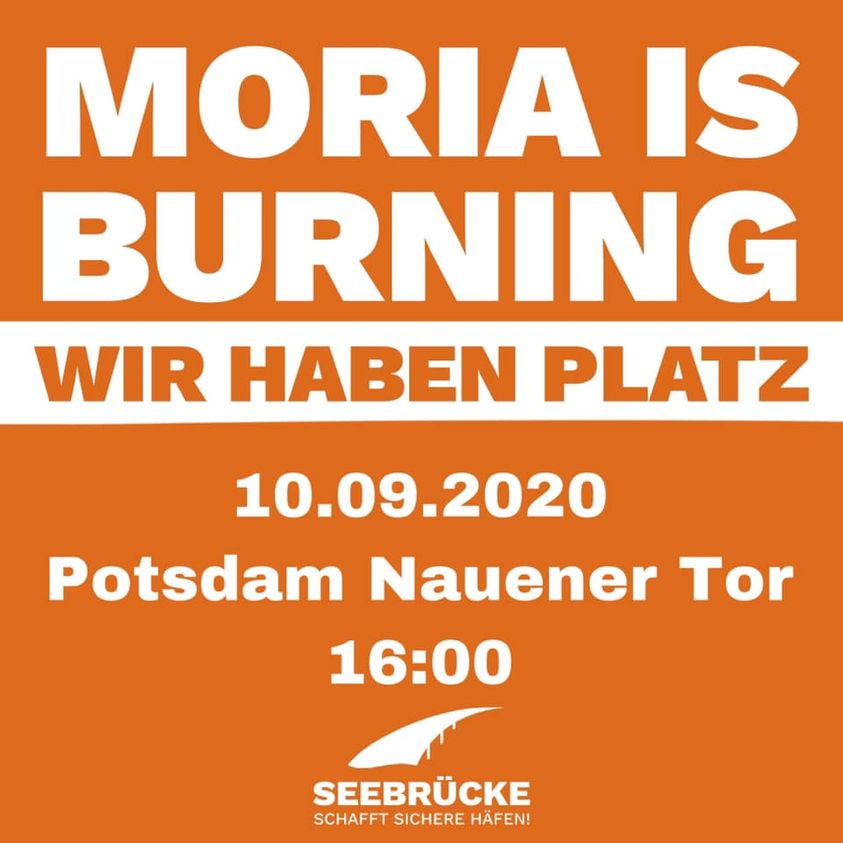 Building inclusive cities and communities is one of the objectives of the Sustainable Development Goals. What initiatives did you put in place in your city for including migrants and promoting solidarity? Would you have best practices to share with other European cities in this field?
There are very different levels that are worth looking at - be it political participation, funding instruments, the accommodation of refugees in apartments and similar facilities, or the promotion of social commitment.
The City of Potsdam considers itself fortunate to be able to look back on a successful history of migration and integration. With the so-called "Edict of Tolerance" of 1685, the then called Brandenburg Elector invited the Huguenots – that is the followers of the Evangelical Reformed faith who were persecuted in France - to settle in Brandenburg and to make themselves at home here. This notion of tolerance lives on in Potsdam to this day.
A few years ago, the City of Potsdam and its citizens agreed on a "New Potsdam Edict of Tolerance" resulting from a citywide discussion process. In order to raise the interest of as many residents as possible and to involve them in the process, the eight-month city talk about tolerance was designed in a way for it to be as open as possible. The people of Potsdam have expressed their understanding of tolerance on discussion boards set up around the city, in numerous conversations, at events, through sent in postcards, drawn up self-commitments and contributions made on the Internet. The experiment to spark a value-based debate about living together in the city has been a great success. We can be proud of the result: an overarching commitment to tolerance and open-mindedness.
However, in Potsdam we do not only talk about migration and about how it can succeed. We also want migrants to have their say. For example, an advisory council for foreigners and migrants exists since 1992. It allows residents who do not have voting rights in municipal elections to be involved in the political decision-making process.
In order to be able to support very specific projects and initiatives dedicated to integration, a specific budget of 300,000 euros per year has been earmarked since 2017. Ideas that benefit the social integration of refugees are supported with up to 15,000 euros. I am particularly pleased that several projects that migrants have initiated themselves have been funded from this budget in recent years.
Apart from financial support, the appreciation of social commitment also plays a role that should not be underestimated. With the Potsdam Integration Prize and the Potsdam Honorary Award, we have created high-profile awards with which remarkable and innovative projects from associations, initiatives, private individuals, schools, kindergartens or companies are honoured - and will hopefully inspire many others!
I would also like to highlight the "Potsdam shows its colours " alliance, which was founded in 2002 as a hub between politics, administration, police and civil society and which, as Lord Mayor, I have the pleasure to chair. This alliance significantly contributes to maintaining an awareness regarding right-wing extremist, xenophobic, racist and discriminatorily violent incidents as well as tendencies in the state capital of Potsdam. It also encourages Potsdam's urban society to show its colours against the right. Our alliance currently has 54 members - from the city sports association to companies and small clubs.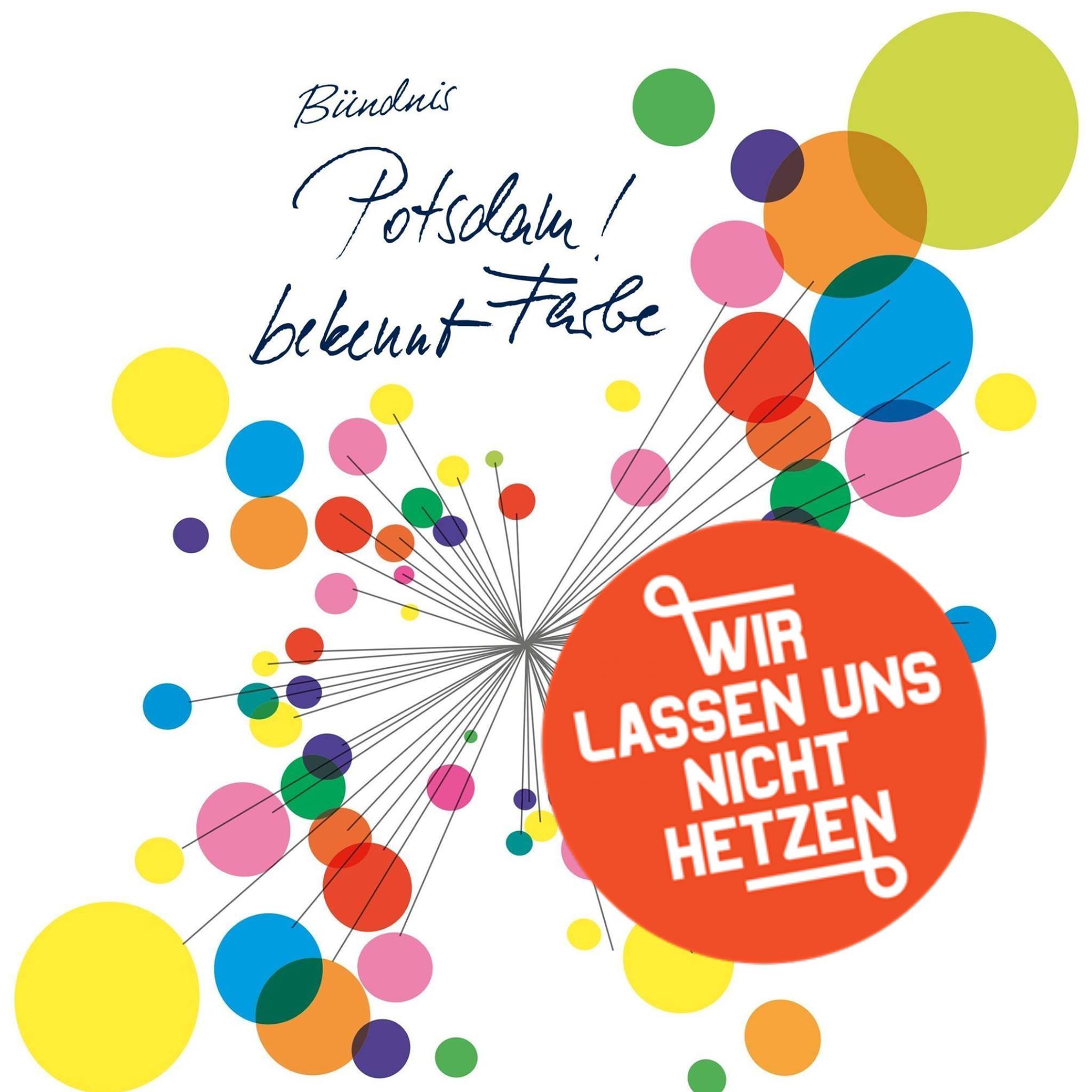 Cottbus, Potsdam, Werder, Brandenburg/H.- egal wo die AFD zu Ihren Kundgebungen aufruft, es finden sich breite Bündnisse die friedlich Ihren Protest gegen deren Parolen zeigen. Als Vorsitzender von "Potsdam bekennt Farbe" war ich deshalb heute gern in Brandenburg/Havel dabei. pic.twitter.com/OYtIeeXTFO

— Mike Schubert (@Mike_Schubert) August 18, 2019
What are your expectations and demands for a real European Union Migration Policy that was recently presented by the European Commission? 
For me, a true European migration policy stands above all for solidarity with one another, a common European asylum law based on the European Convention on Human Rights. In the past few years, we have not succeeded in moving forward on this important topic and in developing and firmly agreeing on a humanitarian and long-term common refugee policy at European level.
The Dublin system must be replaced by a common European asylum law. From this European asylum law, I expect fair procedures that should not last longer than three months. In this respect, I strongly support the position paper of the SPD Parliamentary Group.
We need a real coalition of the willing, namely those who are ready to take in refugees. The countries that cannot or do not want to do this must be obliged to share the costs, because the receiving countries do much more than "just" finance the admission.
So far, it has unfortunately been like this: At the federal level in Germany and also in Europe, there is a lot of talk about upper limits and very little about the mode of distribution on site when accepting refugees. Admission and integration opportunities are not seen as tasks that belong together. It thus can happen that the admission of a refugee is still defined as the sole responsibility of the federal government, although different levels – that is in Germany the federal government, the federal states and the municipalities - have to work together on integration. Integration work is all too often reduced to the financial aspect alone. Successful integration is more complex and needs the interaction of all levels - right up to the cities and communities where community living takes place.
Instead of further arguing across national levels on migration policies and about competencies, a joint working group made up of federal, state and local authority associations should work out a joint solution. Previous mechanisms via admission programs with distribution keys could be expanded, for example, by a voluntary clause. The inclusion of voluntary admission offers from municipalities on the basis of resolutions of the elected municipal representatives would also result in a higher democratic legitimacy of admission than the mere definition of rigid distribution keys. The system would thus be supplemented by a view of what is affordable in the cities and municipalities and not tied to population figures alone, as the current distribution keys for refugee admission do.
Additional voluntariness instead of rigid guidelines could lead to a system of accepting refugees in Germany that is more accepted by supporters and sceptics. If it was possible to combine this system with European financial support for cities and municipalities for their integration work, a proposal by the Federal Republic of Germany would also be on the table when looking for a European solution.
Mike Schubert is mayor of Potsdam since 2018. He belongs to the Social Democratic Party of Germany​ (SPD).
***
Header photo: Lord Mayor Mike Schubert visiting the migration camp in Moria.
Photo credits: Jörn Neumann