When the first Russian bomb fell on Ukrainian soil on February 24th, life in the southern city of Nikopol changed dramatically. This town of some hundred thousand citizens woke up to the sound of explosions and the shocking news about the brutal invasion of their country.
Imagine a city living peacefully just like all the European ones: men and women going to work every day, students having coffee and laughing with their friends in front of their colleges, children walking back home from their schools or sports activities with their little backpacks.
During the lunch break, people filled the coffee shops in Nikopol city center. In the evening, they were going to the cinemas or restaurants, walking hand in hand and enjoying their hometown lights.
And all of a sudden… an air-raid siren.
A rocket.
The war.
Anastasiia Nesterova became a member of the city council when she was just 22. She was so passionate about Nikopol's progressive future. She wanted to build a modern European city with developed infrastructure and create more initiatives for local youth.
But she just had no chance to make her dreams come true.
"My friends and I wanted to establish the first Youth Center in 2022. The first meeting of the Nikopol Youth Council was scheduled for February 25," Anastasiia recalls.
"People couldn't believe what they saw and heard. We were completely paralyzed," she says.
Endless calls from relatives and friends from the cities and regions across the country, footage of explosions, death toll rising every minute…
On the 4th of March, Nikopol's neighbour city of Energodar was occupied by Russian troops, as well as the nearby largest nuclear power plant in Europe.
"We were constantly under threat of Russia's attack. And we started giving our residents iodine pills in case of an accident at the Zaporizhzhia Nuclear Power Station," Anastasiia says.
As Nikopol is very close to the areas taken by Moscow, it also had to face the challenge of receiving a lot of internally displaced people.
The local authorities had to assist these people, register them and create the conditions for them to recover from the trauma of war.
"A lot of people left their homes without even clothes and documents. Or with a small bag with essential things. They thought they would go back in a couple of weeks. But in the end, they lost their homes, they lost their jobs, children lost their schools and kindergartens. These people needed our help and the authorities, volunteers, local residents of our city did everything possible to provide them with food, clothes and basic necessities."
In July, Anastasiia came to the European Union for an international experience exchange. At the same time, the Russian army began the daily artillery bombardment of Nikopol. And she couldn't go back.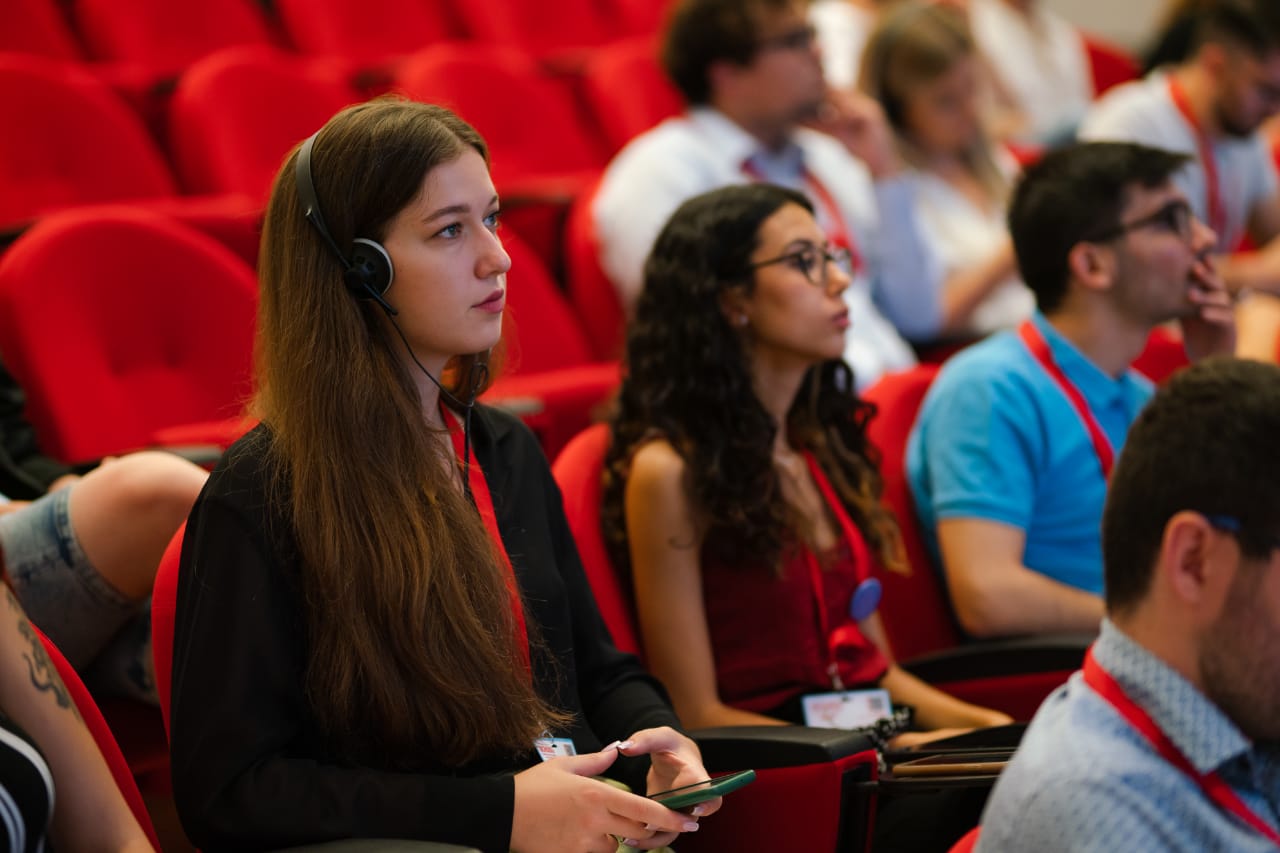 Russians were shelling from the territory of the nuclear power plant, so it was impossible to answer, she explains.
"We understand that this is done to weaken our morale, but they will not succeed. There are still many Nikopol residents who cannot and do not want to leave their homes, jobs, and responsibilities. These are government workers, doctors, emergency services workers, and enterprise workers," she adds.
Now the city is often without heating and electricity. Together with the S&D Platform local leaders managed to organize humanitarian aid from Germany, but there's a constant need for generators, food, hygiene products.
The Ukrainian S&D Platform exists for ten years. Young progressive politicians are striving to improve the political culture and fight with post-Soviet leftovers such as closed mindsets or long decision-making processes.
And even in 2022, despite the war raging in their country, these courageous people continued to unite the youth to discuss economic, political and social problems, and participate in international exchanges, so they can be the face and voice of their cities and regions.
"We see huge support from the European politicians and it truly inspires us a lot. It is important to feel that we are united, that we have common values, that we are not alone. We are now making great sacrifices for freedom and democracy," Anastasiia says.
"What we want is our voices to be heard. Involve Ukrainian experts in discussions. Build partnerships. Exchange the experiences. We are open and grateful for the commitment of European progressive politicians," she adds.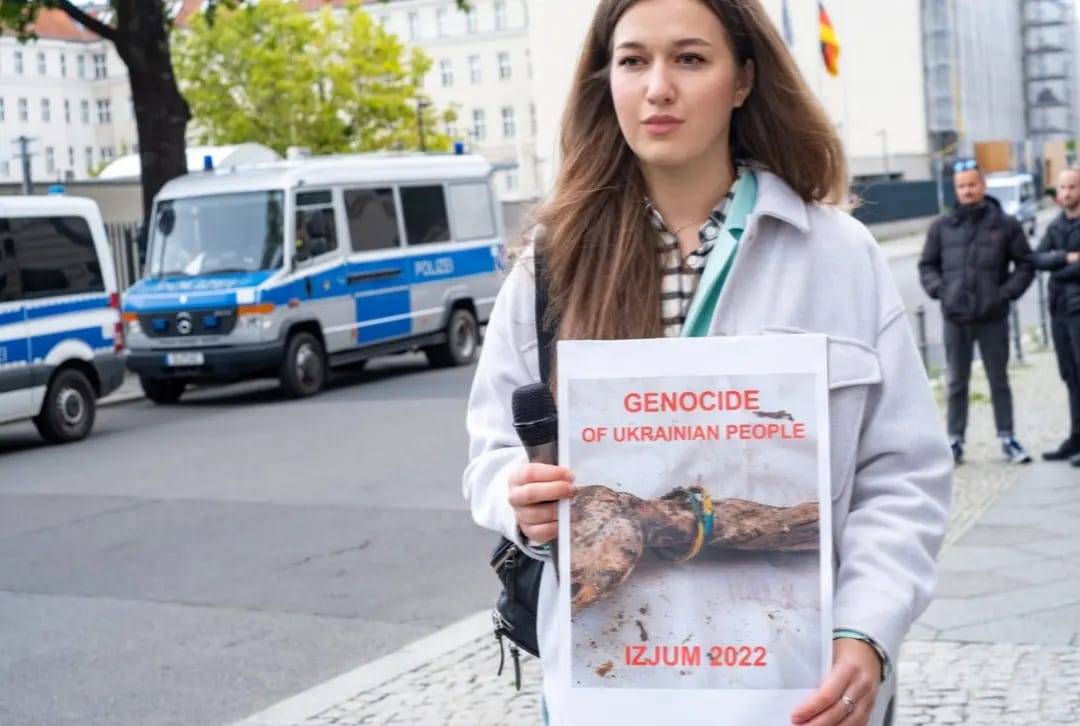 "The Ukrainian political youth is brave and determined. We use all possible tools to build a better future. And if there are no tools, we invent them. We are flexible and unprecedentedly united to achieve the common result".
Anastasiia says she expects large-scale cooperation between European and Ukrainian cities.
"There are many specialists in Ukraine who need to be encouraged by creating jobs for them. Our entrepreneurs do the impossible during the war to survive, and during the reconstruction phase, Ukrainian business will also need private investment."
"Therefore, the format of joint training and short internships can give quick results. The task of the Ukrainian economy and society will be to use the support of the EU in such a way as to be capable of independent development. We are fighting for a better future for Ukraine WITH the European Union".
When it comes to her native Nikopol, Anastasiia gets emotional.
"Nikopol will be a developed European city. It was already developed enough before the war, but after our victory, the task will be to rebuild the city anew," she says.
"After the dark, cold winter nights, peaceful spring dawns will come again. All Ukrainians have a common Christmas wish now".
---