This interview is part of our series "#ProgressiveLocalStories", aiming at raising awareness on the many positive initiatives implemented by progressive cities and regions in Europe in relation to the Sustainable Development Goals. Cities and regions have become laboratories for innovative solutions and with this series we aim at discovering how progressive mayors, councillors, and presidents of regions put in place policies to tackle the climate crisis, eradicate social inequalities, and build more sustainable communities.
Mr Biedroń, you were mayor of Słupsk (Poland) until autumn 2018. How did you shape a progressive agenda for Słupsk and its people?
There are 450 000 cities around the world but of course my city, Słupsk, is unique. So when I became mayor, I thought how I could help people in Poland and Europe discover just how unique Słupsk is. This gave us the opportunity to have a progressive city, the only one in Poland, a progressive city with progressive ideas concerning climate, equality and sustainable development. That's why we decided to implement a very progressive agenda and a very progressive plan for our city. We started with symbolic red sofas, which we placed outside city hall, and we started to talk to people in the streets, at schools, in companies, just all around the city. The red sofa became a symbol of dialogue with people. This was the starting point for building a progressive Słupsk.
What measures did you put in place (or currently still ongoing) in Słupsk to implement the Sustainable Development Goals (SDGs)?
Every city has its own problems and we had to implement some strategic sustainable development ideas in specific areas. In Poland, of course, one such matter is climate: we are one of the most polluted countries in Europe. We decided to change all of our transportation across the board, switching city hall's cars for bicycles, promoting cycling and acquiring new green city buses. In the long term, we became the only city in Poland with clean air. This is a huge success for Słupsk, and a great success story for Poland.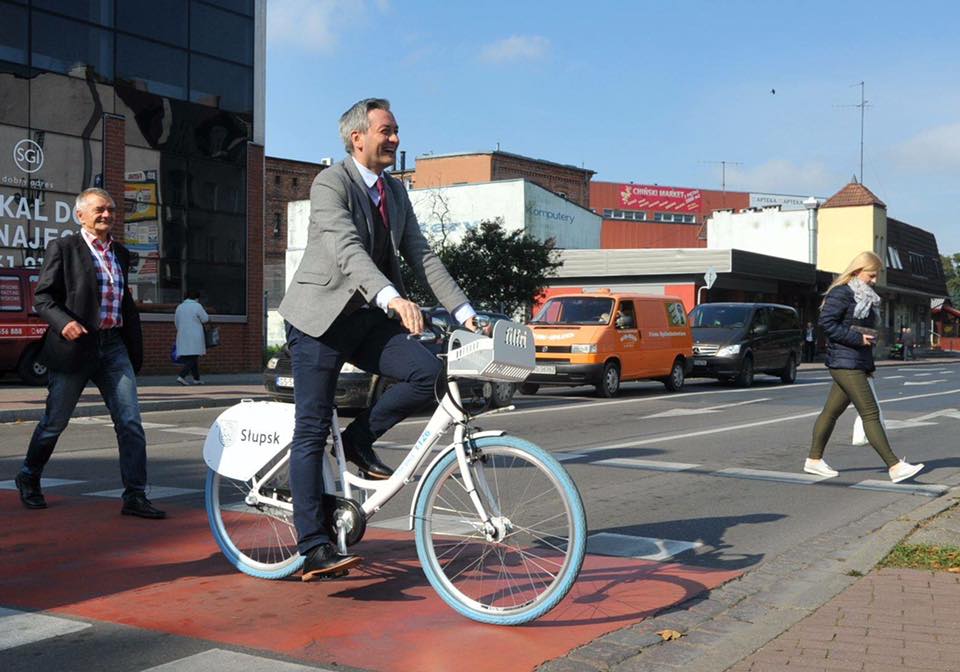 Another example is that when I became mayor, I found out that around 90% of the executives in the municipal companies for which as mayor I was responsible - an overwhelming majority - were men. Accordingly, we introduced equality programmes in management boards, introducing quotas, and we have now achieved a gender equality in all city companies.
Sustainable development will not become reality unless you start talking to your people, unless you have real dialogue.
Sustainable development will not become reality unless you start talking to your people, unless you have real dialogue. So, at the very first moment and in the very first month of our mandate, we set up a series of councils: the Council for Seniors, the Council for Women, the Council for Culture, Education, Sustainable development, etc. And we started to talk to people, to those who are involved in all these fields, who have knowledge, experience and are passionate about getting involved, talking and finding solutions. This was a key point in changing the city. I myself as mayor did not graduate from the university of mayors. The knowledge lies with people: they know what is best for the city. So we started to listen to them.
How did you make your city more LGBTI friendly?
Poland is listed as one of the most homophobic and transphobic countries in Europe, and of course our city was no exception. However, I was elected as the first openly gay mayor in Poland and in Central Europe. This was a turning point: the media attention, our debates on tolerance, openness and diversity challenged people to act differently. In Słupsk, we introduced a "Diversity Charter" the first city in Poland to do so. We introduced policies. We forced not just city hall, but all city institutions to adopt equality schemes as part of the city's daily life. We also asked our schools and university to debate what diversity means in our daily lives.
Did Europe (and European funding) help make Słupsk a more sustainable city? How would you expect the EU to help cities become more sustainable?
EU funding help us to strengthen our green, clean energy strategy.
As we know, sometimes the national government sees things differently from European Union institutions, and sometimes the city council or mayor has a different opinion than the rest of the institutions. So EU funding, and its sustainable development priorities, have helped us as a city to develop a whole raft of priorities to solve many problems which would never be solved at national level working with the national partners. For example, on issues concerning climate change. In Poland, we know that our government's priority is to develop coal energy and we were opposed to that strategy. EU funding help us to strengthen our green, clean energy strategy and the 40 million euros allocated to us in recent years have helped us develop a strategy where we have a chance to build sustainable development for our city.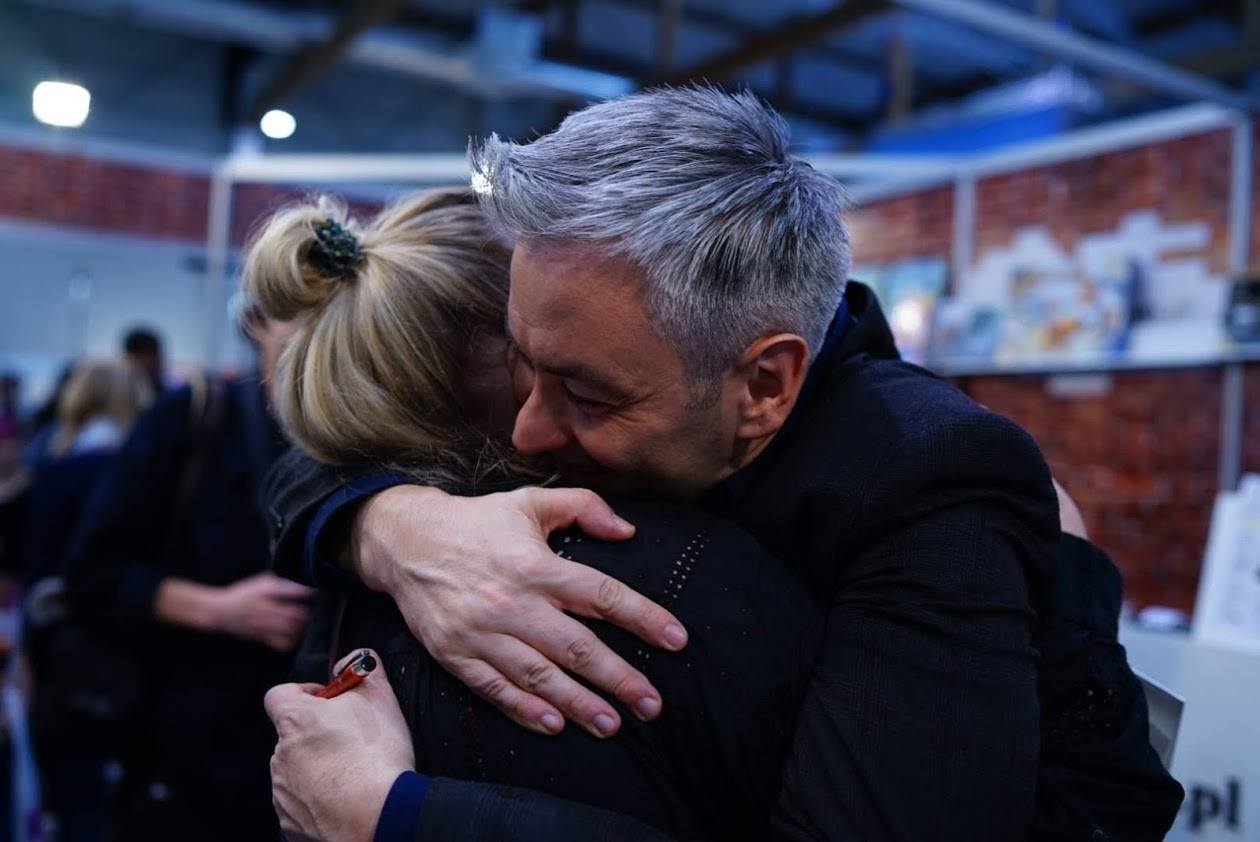 As former mayor, how would you advise other mayors to make their cities truly sustainable?
In today's world, mayors are responsible for finding solutions to increasing numbers of issues. Mayors fight climate change, mayors fight poverty, austerity, exclusion and discrimination. I think mayors will probably become ever more powerful in the future.
Sustainable development, the idea that no one is left behind and no problem goes unsolved, is the best avenue to pursue.
There are so many cities around the world that each mayor has a responsibility to find something special, something unique for their city. In my opinion, and in my experience as mayor, sustainable development, the idea that no one is left behind and no problem goes unsolved, is the best avenue to pursue.
Robert Biedroń was mayor of Słupsk (Poland) from 2014 to 2018. He is the founder and leader of the Polish political party Wiosna and has been a Member of the European Parliament since May 2019. Previously, in the 2011 parliamentary elections he was elected as the first openly gay member of the Sejm (lower house of the Polish Parliament). In the Wiosna Manifesto "A New Deal for Poland", he describes being mayor of Słupsk as the experience that shaped him the most.
**
Photos credit: Robert Biedron Facebook page.