Mr Illedits, why is Burgenland a progressive region?
When Austria became a member of the EU in 1995, Burgenland was an Objective 1 region. Since then, its regional GDP has increased from 68% of the EU average to around 90%, thanks to EU funding. As Europe's first theoretically self-powered region, Burgenland is playing a leading role in renewable energy. Since 2013, more than 100% of the region's electricity needs (and even as much as 147% in 2017) have been covered by renewable energy generated in the state itself. We are preparing for the future and continuing on our path to success. Our current focus is the transition to organic farming, which was initiated in late 2018 with the introduction of a comprehensive 12-point action programme.
Funding provided to help the agricultural sector with the conversion to organic farming should increase the percentage share of organic farming from 31% currently to 50% by 2027. To lead by example and create markets for local farmers, there will be a gradual switch to organic food in the canteens of state and state-funded institutions, as well as in hospitals, nurseries and schools. We are also focusing on research, education and soil preservation. Burgenland is well on the way to becoming an organic state.
How is Burgenland helping to implement the UN Sustainable Development Goals (SDGs) on the ground?
Burgenland is helping to implement the SDGs by, for example, promoting organic farming by means of the aforementioned 12-point organic action plan. Organic farming, or organic agriculture, is the most environmentally friendly and resource-efficient way to manage land, and is part of a circular economy. To be successful, it requires a holistic approach, joined-up thinking and, as far as possible, a closed-loop cycle. Organic food is good for both the environment and people's health.
How has EU funding helped Burgenland with these goals?
Funding is provided via the European Agricultural Fund for Rural Development (EAFRD) as part of the 2014-2020 rural development policy. Funding is shared across this program, with funding from the EU, the Republic of Austria and the Burgenland region. In particular, it grants organic farming subsidies for investments made in agricultural production. At the same time, the programme stimulates demand for products from the local agricultural and food industry by informing consumers about short supply chains and local food products.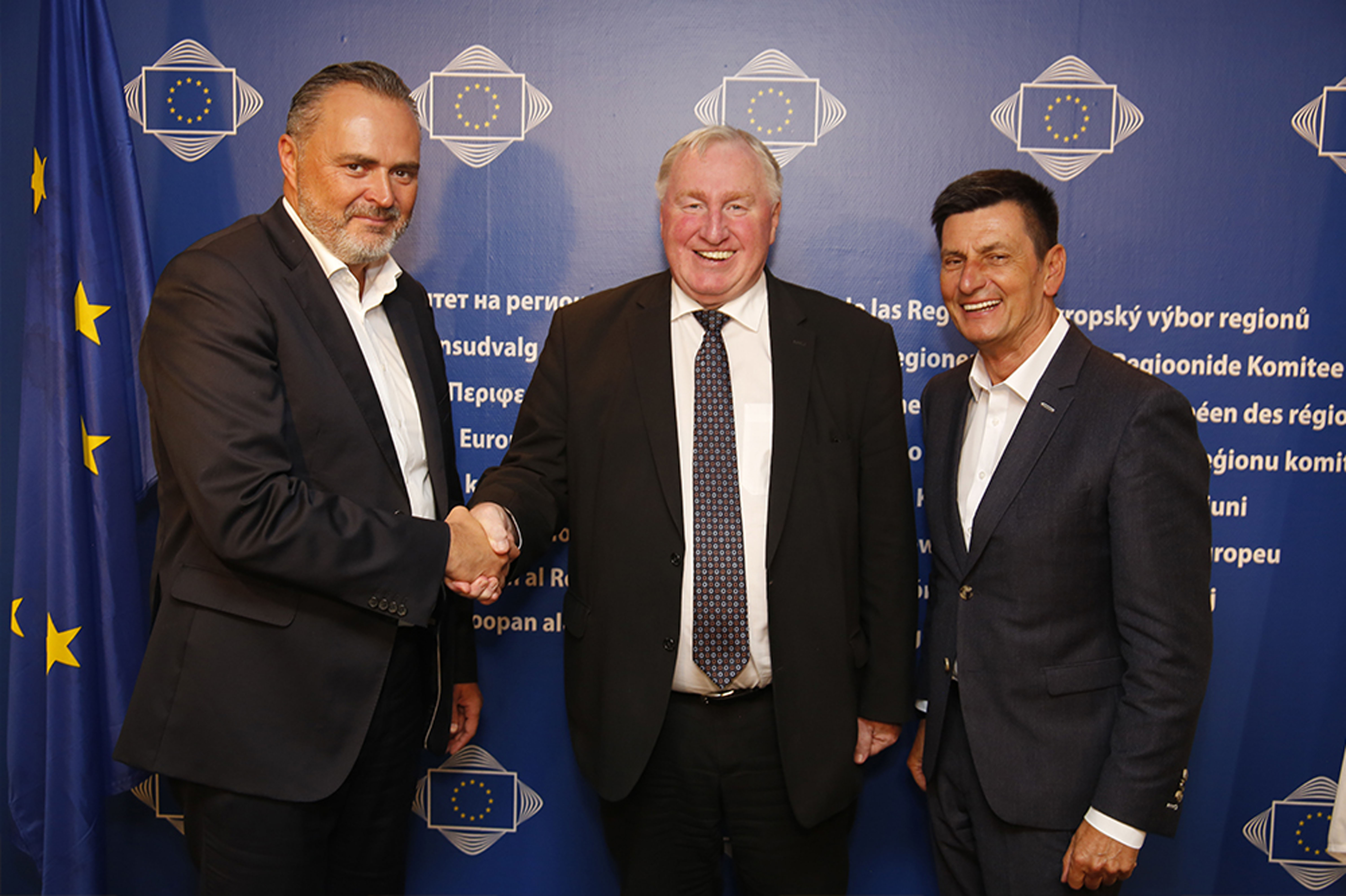 Christian Illedits is a member of the Burgenland Regional Government (Austria) and since 2015 a member of the European Committee of the Regions. He belongs to the Social Democratic Party of Austria (SPÖ).
**
Photo credits:
Photo 1: Energie Burgenland
Photo 2: Landesmedienservice Burgenland