This year's European Green Capital is Lisbon. Its mayor, Fernando Medina, is a member of the PES Group in the European Committee of the Regions, and the Committee asked him to introduce some of the achievements that have placed Lisbon at the forefront of Europe's greenest cities - and best places to live.
Mayor Medina, Lisbon is the 11th city in Europe to receive the European Green Capital award. Why was Lisbon chosen and what sustainable projects are you most proud of?
This award is recognition of the work that Lisbon has done over the past decade to make its infrastructure, transport, public spaces, energy supplies and environment greener, more sustainable and more people-friendly.
Lisbon is the first capital in southern Europe to receive this distinction, and the jury found that it had improved by every measure. For example, it beat its decarbonisation target (of 46% in 2016), the recycling rate is over 34% and only 1% of waste is sent to landfill.
A plantação de 20000 árvores em 4 locais de #Lisboa marca o arranque da Lisboa Capital Verde 2020. Uma iniciativa aberta à cidade, que juntou cerca de 5000 pessoas. O objetivo é ter mais 100 mil árvores em Lisboa até 2021. #EGCA2020 #EUGreenDeal #evolui #greencapital2020 pic.twitter.com/7UY8byK9KJ

— Fernando Medina (@FMedina_PCML) January 12, 2020
Other highlights are the re-design of public spaces (such as Cais do Sodré and the Campo das Cebolas), a 250 hectare increase in green space since 2008 (the city's target for 2021 is 350 hectares), and the cleaning up of the Tejo River, as well as changes to the transport system. Lisbon has created 90 km of cycle paths (2021 target: 200km), it has significantly reduced emissions from transport, and its introduction of new fares of 1 euro/day has increased trips by 63 million since April 2019. The city is also improving the energy efficiency of buildings, switching all traffic lights to LED technology, and introducing bicycle-sharing.
Lisbon was the first European capital to sign the Covenant of Mayors for Climate and Energy. What are your next flagship projects to move sustainability forward in Lisbon?
Some of Lisbon's major projects ahead are:
to be carbon-neutral by 2050;
to complete construction of a 2MW photovoltaic power station to supply the electric public-transport fleet;
to have 103 MW ((1MW/km2) of installed photovoltaic solar-energy capacity by 2030;
 to have, by 2025, a network to distribute recycled wastewater for re-use in irrigation and street washing systems;
to reduce consumption of drinking water by 25%;
 to implement a General Drainage Plan to resolve problems with rainwater and reduce risks from floods caused by climate change;
to strengthen and modernise the public-transport fleet (Carris), simplify ticketing, and cut car journeys within the city. This includes doubling the fleet of trams and buying 410 environmentally high-performance buses by 2020;
 to reduce the percentage of journeys made by car from 57% to 33%;
 to extend the bicycle-sharing system across the city;
 to transforming Lisbon into a 'City of Neighbourhoods', so that can anyone anywhere in the city can access at least two sustainable modes of transport within a 500-metre radius;
to promote waste reduction; increase waste collection; eliminate disposable plastic in public spaces and fight food waste; promote a true circular economy of materials; recycle half of all collected waste by 2030; reduce waste per capita by 15%; and introduce bio-waste (organic waste) collection from every home across the city.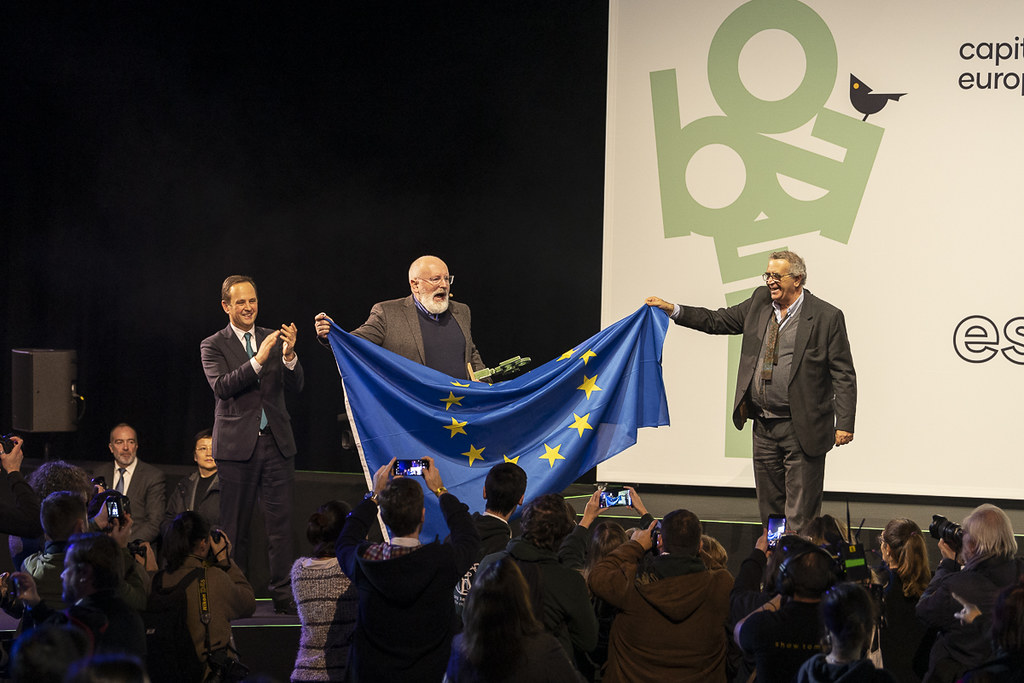 What are the main activities that the city of Lisbon will organise as Green Capital 2020?
The opening ceremony, which was held on 11 January, also inaugurated an installation at the Lisbon Oceanarium by the Portuguese artist Maya, called "ONE – the Sea as you never felt before". Through images filmed exclusively in Portuguese waters, it conveys a profound message about the age-old connection between Man and the sea.
The agenda of events includes exhibitions and conferences hosted by the many partners of the initiative. These include the National Museum of Natural History and Science of the University of Lisbon, the Pavilion of Knowledge Ciência Viva, the Academy of Sciences, the Oceanarium, the Museum of Electricity, MAAT, the Calouste Gulbenkian Foundation, the Belém Cultural Centre, EPAL facilities and the Alcântara Water Factory, and the Alcântara Maritime Station.
In addition, there are a range of educational programmes under way for schoolchildren of all ages, for university students, and for other audiences.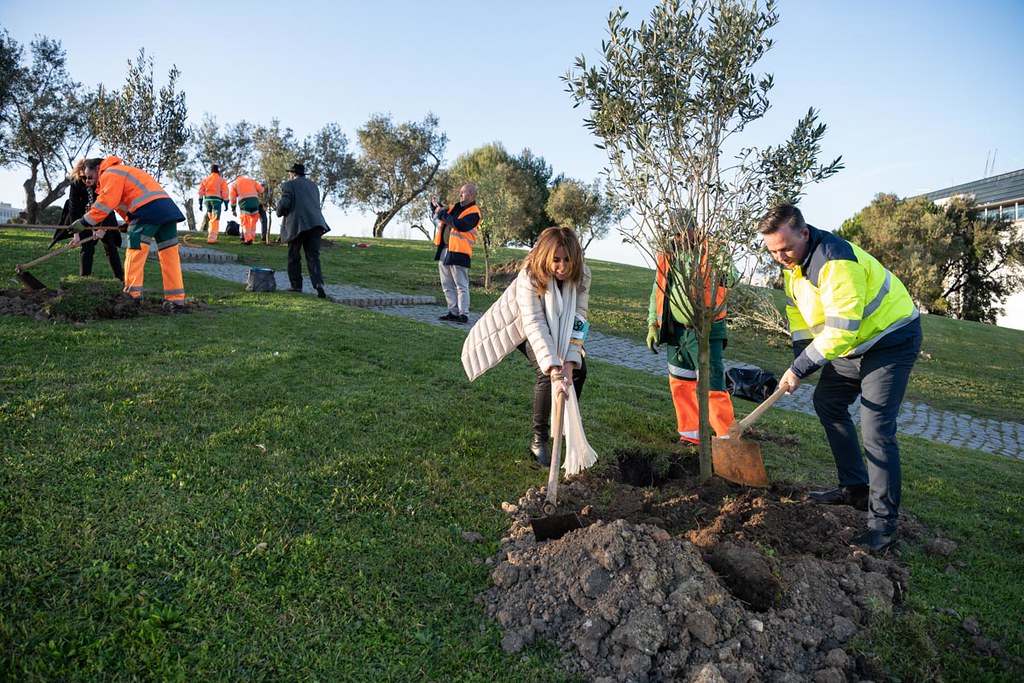 Do you think the voice of local and regional authorities is sufficiently heard in the EU? Is the European Committee of the Regions an efficient way to channel your "European priorities"? 
The voice of the cities must be heard more because half of the world's population now lives in urban areas. By 2050, more than 70% of us may live in cities. Major environmental challenges will appear in cities and assume a new dimension. Climate change and its effects are global, but some causes are local and need to be addressed at the urban level.
As the European institution in which cities and regions have representatives, the European Committee of the Regions must therefore become increasingly important. Decisions that affect citizens and investments concern not just member states, but must increasingly take into account those closest to the people's feelings and needs: mayors.
Today Lisbon turns greener. Everybody, young to old, lent a helping hand and got their fingernails dirty. And in the end the targets were surpassed: more than 20 thousand tress were planted to help the capital breathe better! #evolui #EGCA2020 @CamaraLisboa pic.twitter.com/Wonyjmgln6

— @GreenLisboa2020 (@greenlisboa2020) January 12, 2020
The European Green Capital Award (EGCA) is the result of an initiative taken by 15 European cities (Tallinn, Helsinki, Riga, Vilnius, Berlin, Warsaw, Madrid, Ljubljana, Prague, Vienna, Kiel, Kotka, Dartford, Tartu & Glasgow) and the Association of Estonian cities on 15 May 2006 in Tallinn, Estonia. Their green vision was translated into a joint Memorandum of Understanding establishing an award to recognise cities that are leading the way with environmentally friendly urban living. View the memorandum please click here. The initiative was launched by the European Commission in 2008.
This interview was originally published by the European Committee of the Regions.
**
Photo credits: Lisbon Green Capital