SEDEC members adopted by overwhelming majority the draft own-initiative opinion on the "Local and regional dimension of Horizon 2020 and the new framework programme for research and innovation", by Christophe Clergeau, Member of the Pays-de-la-Loire Regional Council (PES, France).
​​​​​​This is a very timely own-initiative opinion as it comes at the time of the mid-term evaluation of Horizon 2020, the EU's 7-year framework programme for research and innovation (R&I). This evaluation more or less coincides with the start of reflections for the new EU R&I programme beyond 2020. The respective European Commission document is due in October this year.
Christophe Clergeau underlines that European R&I efforts need to be stepped up beyond the framework programme and calls for a return to R&I as a budgetary and policy priority. In this context, he considers that the budget for the future framework programme should be increased to EUR 120 billion, without compromising cohesion policy, within which R&I should be a greater priority. This proposal was supported also by EP Rapporteur on Horizon 2020 Soledad Cabezòn Ruiz, MEP (S&D, Spain), who intervened during the SEDEC meeting and strongly emphasised the urgent need to bridge the R&I divide between EU regions and Member States, while acknowledging the key role of regions and cities.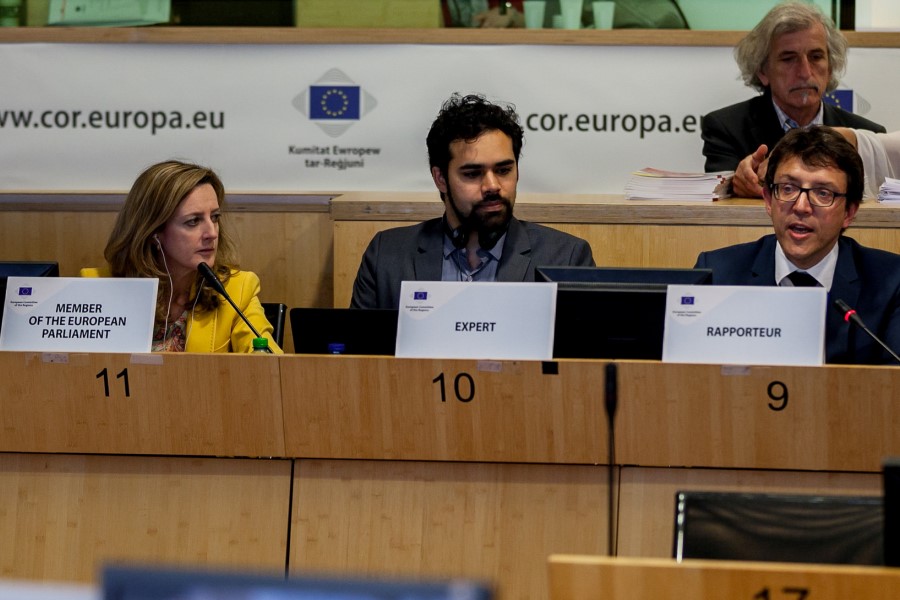 The CoR rapporteur calls for a new approach to excellence, which must not lead to exclusion and  excessive concentration but should be based on cooperation, including interregional cooperation.  "Excellence should be measured against not only its scientific impact but also its capacity to lead to  open and collaborative innovation and to the development of new products and services, ensuring  employment and well being for the inhabitants of cities and regions", said the rapporteur. To this effect,  he suggests that cities and regions be given a greater role in the future framework programme.
The draft opinion seeks to clarify the debate on R&I synergies with other EU policies, claiming that  such synergies should be built on the principles of coherence, compatibility, complementarity and  co-construction, as well as the ecosystems principle.
Christophe Clergeau also underlines the strong link between smart specialisation strategies (RIS3)  and the framework programme: "RIS3s have been adopted and developed by regions as a way of  structuring investment in R&I to further economic growth, in tandem with other regions. Therefore,  coordinating regional and European investment on structural projects in relation to smart specialisation  increases the impact of the framework programme and avoids financing projects that are not relevant o local circumstances", argued the rapporteur.
The draft opinion makes also a series of concrete proposals to address implementation shortcomings of Horizon 2020 and underlines the importance of developing the relationship between science and society in cooperation with the cities and regions. Adoption is foreseen by the CoR plenary of 12-13 July.