This interview is part of our series "#ProgressiveLocalStories", aiming at raising awareness on the many positive initiatives implemented by progressive cities and regions in Europe in relation to the Sustainable Development Goals. Cities and regions have become laboratories for innovative solutions and, with this series, we want to discover how progressive mayors, councillors and presidents of regions put in place policies to tackle the climate crisis, eradicate social inequalities and build more sustainable communities.
Why is Tampere a progressive city?
The City of Tampere celebrated its 240th birthday last fall 2019. Throughout our history, we have maintained our reputation as a skilled industrial and technology-driven cultural university city known for its know-how. Tampere aims to be carbon neutral by 2030. These services and city operations need to be developed in a more sustainable way. Climate emissions should be reduced by 80% from 1990 levels and offset by the rest. Our businesses have a reputation as early adaptors and a "can-do" attitude prevails in the atmosphere of Tampere. The biggest age group among our residents is the one of 24-year-olds. One of the underlying reasons behind this is the innovative and driven University of Tampere. All in all, there are 50 000 students in our region, pursuing professional qualifications. The Universities and upper secondary schools of our region create, together with the innovative people of Tampere, the very core of our high-level of progressivity, R&D sector and services as well as the capability to be among the very best when it comes to "know-how".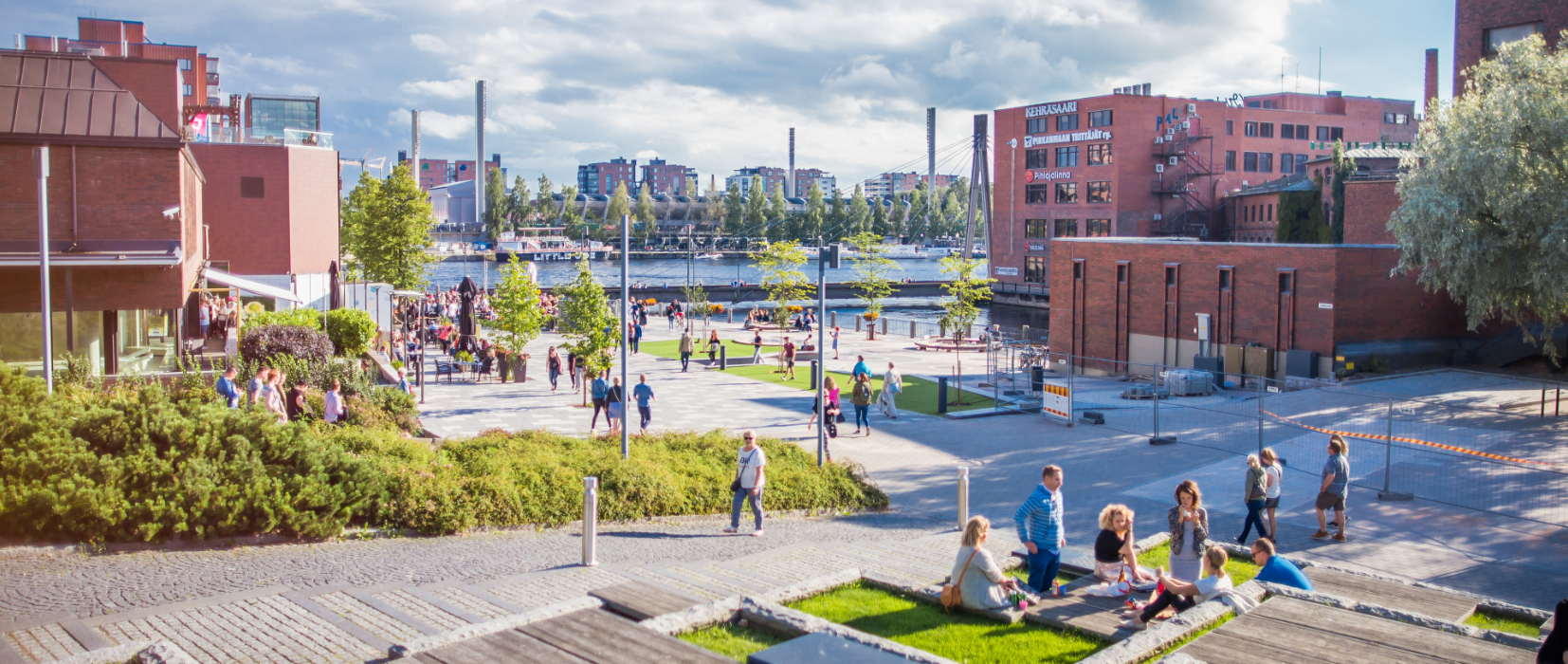 Photo credit: Laura Vanzo
As a mayor, what policies have you implemented with a view to achieve the Sustainable Development Goals?
Tampere is the very first city in the whole country that has taken up the climate budgeting for this year 2020. With this, the city makes its climate action and the financial resources allocated to it visible. Greenhouse gas emissions are also budgeted (i.e. subject to an annual ceiling). Tampere has also published a climate guide for its citizens. However, to do only a few things and to believe the job is done, is not enough. The magnitude of global warming and climate change needs to be taken seriously. As a part of our actions, we are constructing our first and most modern tramway in Finland. Our goal is to enhance our utilization rate of public transport, bicycling and walking. Sustainability is also taken into consideration when building new residential areas. For example, our ambitious goal is to create a new carbon-negative residential area called Hiedanranta. At this stage, we are researching and examining new means to reach our goal. So far, the results seem promising. We have also reached a milestone in the development of the Sustainable Tampere 2030 road map, which will be completed next spring. The road map defines measures to achieve carbon neutrality.
How did the European Union help Tampere become a sustainable city?
Smart urban development in the Tampere Region is supported by world-class business ecosystems and pioneering companies operating in the area. In 2019, ecosystems and business renewal were promoted, among other things, by launching the industrial co-operation accelerator Rapid Tampere by supporting the formation of the national Smart Tram ecosystem and by conducting in-depth studies regarding the Tampere Region's safety and security as well as the artificial intelligence actors and their needs for ecosystem services. Besides, significant projects were launched in 2019, such as the € 3M event security project SURE, funded by the EU.
During #Tampere #SmartCity Week 2020 various perspectives on #city smartness were available: everyday #life, citizen participation, #technologies, industries, #business, etc. This article sums up some of the #highlights. #smarttamperehttps://t.co/XHpxOhlwKH

— Smart City Tampere (@SmartTampere) February 13, 2020
Through fostering sustainable transport projects, the European Investment Bank (EIB) provided a EUR 150m loan to the City of Tampere for the construction of the first section of this tramline in 2017. It is 15 km long, links the city centre and eastbound suburbs and is scheduled to open in 2021.
Lauri Lyly​ is the Mayor of Tampere since 2017 . He belongs to the Social Democratic Party of Finland​ (SDP).

Photo credit header photo: City of Tampere